Full-Color Publishing Package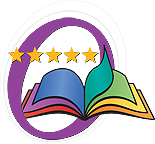 The Full-Color Publishing Package from Outskirts Press brings your color publishing dreams to life.  It's the best value for full-color publishing available anywhere.

All books published under the Full-Color Publishing Package include a full-color cover AND a full-color interior with 20 author submitted interior images included. 

You can choose from over 80 formats (including popular square and landscape formats).  If you need illustrations, we have over 40 professional illustration styles to bring your book to life. 

Scroll down for more Full-Color Publishing Package details.
Included Free with the Full-Color
80 Trim Size and Format Choices

With glossy or matte cover choices combined with premium or economy printing options, portrait or landscape orientation, and paperback or hardback bindings, all across an incredible range of trim sizes, it's no wonder you have the most flexibility in the self-publishing industry with Outskirts Press.

Cover Style Customization

The Full-Color package includes 20 available cover styles to choose from and further modify by choosing from an image library of thousands upon thousands of pictures. Take a look at them here. It's almost like getting a custom cover for free. Nothing beats our custom covers.

ISBN and Barcode

A Bowker issued ISBN is a book industry requirement for distribution and retail sales. Every Full-Color package includes an ISBN and a barcode on the back cover of the book, with the option of adding your own Private Label ISBN if you prefer.

Standard Interior Book Formatting

Another reason Outskirts Press is rated #1 is because our books look so professional, both on the outside and the inside. Every Full-Color package includes free standard interior book formatting by a real, live (and talented) human being.

Standard Press Release

Every Full-Color package grants you access to your exclusive Publishing Center after publication, where your Author Toolkit gives you control over your author webpage, your sales sheet, and your free standard press release.

Amazon Kindle e-Book Edition

Make your book available on Amazon's Kindle e-reader. More formats on Amazon means more exposure on Amazon, and the Kindle is heavily promoted by Amazon.

Marketing COACH

Exclusively available to Outskirts Press authors is the trademarked Marketing COACH, offering creative online assistance, coaching and help on dozens of book marketing topics available 24/7.

20 Free Image Placements

The whole point of the Full-Color package is interior color, which means you probably have images, right? We'll get you started with two free packs of 10-image-insertions. Want more? No problem! Additional 10-packs of images are available for a nominal fee.

5 Paperback Author's Copies

Once your book is published, order your 5 free paperback author's copies, which includes free shipping within the continental United States. You can always order more at any time for your below-wholesale price in quantities as low as 5 at a time.

Marketing Consultation with Marketing Plan Development

30-Minute Marketing Consultation with Marketing Plan Development upon publication.


Schedule your no-obligation personal publishing consultation today.
Free Consultation
Available Options with the Full-Color
Our Full-Color Package is the exclusive a la carte full-color choice at the #1-rated self-publishing firm because it offers EVERYTHING you need: premium or economy paper selections for retail price flexibility, optional illustration packages, and more available options than anywhere else. That way, you get precisely what you want (without paying for what you don't).
The Full-Color Package delivers everything you need to accomplish your publishing goals. Here are all the details (and some nuggets of wisdom from our President) to help you make the right choice in publishing.
Paperback publication
is included with all our packages, and Full-Color clients have the option of adding a hardback edition (with or without a dust jacket) for a little bit more. In fact, all told, Full-Color clients have the ultimate in customization options, with over 80 different trim and format options to choose from. It's an embarrassment of riches, actually.
An ISBN
. This stands for International Standard Book Number and is the unique identifier for every "real" book that is published. I stress
real
, and put it in quotes, because so many books nowadays (primarily ebook-only books) are being published without ISBNs. Amazon's proprietary "AISN" is NOT an ISBN. Anyone "in the know" in the industry knows ISBNs are required for all publications, and especially for paperback and hardback publications.
Standard interior full-color book formatting
. Formatting a children's book (and, really, any full-color interior) requires artistry. That's why professional authors seeking high-quality professional book publication use services like ours. Can some authors get away with formatting their own book themselves? If they're proficient in inDesign, then the answer is ... maybe. Otherwise, it's fairly unlikely the book will turn out well. So, if you're considering submitting your manuscript to a do-it-yourself place (remember, most of them don't publish full-color books at all), or submitting a pre-formatted PDF file to anywhere, ask yourself if you're proficient in InDesign. If the answer is "no" or "kinda" or "what the heck is InDesign" then I recommend you leave the interior formatting to the professionals.
Standard professional cover design
. The Full-Color package offers free customizable cover styles (for both children's books and non-kids books, alike) to choose from and then further customize yourself with different colored backgrounds and images from a image library of literally hundreds of thousands of photographs. I've seen some free customizable covers that we have published where I cannot distinguish them from "custom covers" costing thousands of dollars at some of our competitors -- our free standard covers can be THAT good. But it depends upon your artistic and creative abilities. If, on the other hand, your area of expertise falls more in line with writing than cover design, our professional custom covers are worth their weight in gold, and then some. That's why we so-highly recommend them.
20 optional image insertions
. Ask any professional book designer and she will tell you that properly and professionally inserting images into a book manuscript is challenging. Anyone can do it, but few people can do it well. In reality, any page that contains an image becomes a custom-designed page, and those can throw off all the remaining pages in either direction if a substantial change is made to the text (which authors often do as late as the galley-revision stage). But since we are so passionate about publishing the book of our clients' dreams, this Full-Color package includes 20 free image inclusions if you have some to include. We analyzed all our books over the past 18 years and determined that 20 images was a high enough number to satisfy the needs of over 80% of our clients who publish in full-color. The other 20% had LOTS and LOTS of images, and in those cases, yes, additional image insertion fees still apply.
1 free round of revisions
.
1 free rounds of revisions with up to 60 free edits. That's typically enough for almost every author to catch every minor adjustment they want to fix without any additional costs.
Unlimited worldwide distribution
through Ingram and Baker & Taylor, with global on-demand availability through retailers such as Amazon, Barnes & Noble, Powells, Books-A-Million, and thousands more. In fact, ANY bookstore with a relationship with Ingram will be able to order and sell your book and you'll never have to incur out-of-pocket printing or shipping expenses for any wholesale book that is sold. That's the power of zero-inventory, on-demand printing & publishing. See additional "Product Details" below for more details about how on-demand delivery works.
Free Marketing Support
. No one else holds a candle to the free marketing support and resources we offer after publication. For example, a publication announcement press release will be composed and provided to you for distribution when your book is published. Then you will receive immediate access to an ever-growing library of marketing e-books, tip sheets, whitepapers, and guides (all absolutely free), including:
* The Book Marketing RoadMap
* Top 15 Book Marketing Steps
* Navigating the Social Media Jungle
* The Book Marketing Guide
* Top National Contests & Awards
* 10 Rules for Hosting a Book Launch Party
* 10 Best Practices for your Responsive Author Webpage
* 10 Local Ways to Use your Free Author's Copies
* 5 Ways to Get Amazon Book Reviews
* 77 Book Marketing & Promotional Resources
* Top 15 Steps for Marketing your Book
* How to Make a Book Club Kit
* How to Market Your Book on Facebook
* How to Create a Press Kit
* How to Make a Boxed-Set
* How to Sell Autographed Books on Amazon
* Becoming an Amazon Bestseller
* 7 Tips for Highly Successful Interviews
* 7 Simple Steps to Succeed at Book Fairs
And, of course, our exclusive Book Marketing COACH provides creative assistance, coaching, and help with hundreds of free marketing tips on dozens of topics available 24/7 as long as you are a published author in good standing with Outskirts Press. Including tips and tricks geared specifically to your genre. That's what you get automatically with the Outskirts Press Marching COACH, and it's all FREE.
Responsive author webpage with social media integration
. Ultimate clients receive a professional "responsive" webpage for each book they publish, which automatically links to all the other books you have published with us, each with their own webpage. You can link all your webpages to your Facebook, Twitter, YouTube, Linked-In, Instagram, or Pinterest accounts with ease. You also have the included option of recording an audio excerpt which automatically appears on your author webpage in the "Media" section, along with your book video if you ordered one.
5 free paperback copies
of your book when it is published (including FREE shipping within the continental United States. Future orders can be purchased in quantities as low as five at a time (without those "service fees" the others charge, nor those 25-copy minimums), with the option of saving up to 50% on your own copies if you want to order copies in bulk.
A Sampling of Non-Children's Books Published With This Package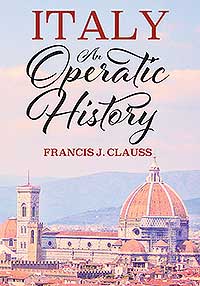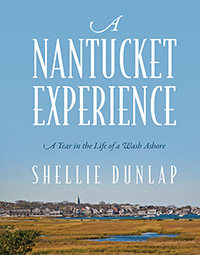 A Sampling of Children's Books Published With This Package in a Variety of Formats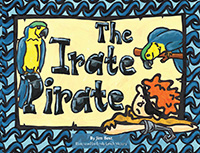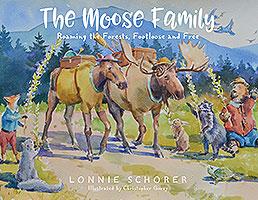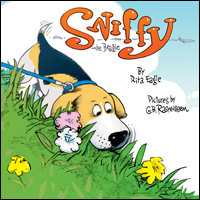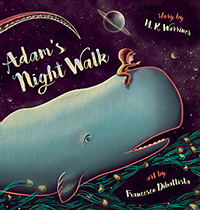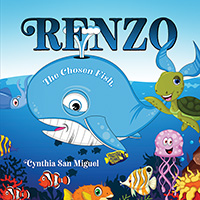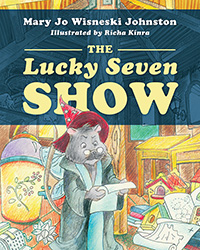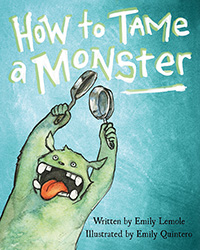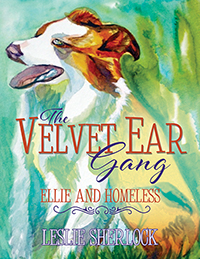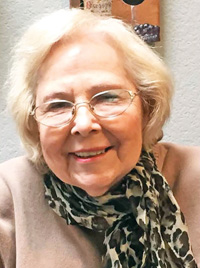 A Word from a Full-Color Author
I used another publishing company before I knew about Outskirts Press. It was a complete disaster. I did my research before using Outskirts Press. Everyone on the team has been OUTSTANDING, especially after my book was published. Every day I receive valuable information from the marketing coaches. I plan on writing more children stories and will definitely use Outskirts Press. In fact I have already mentioned them to two friends that are writing books.

Vonda Jessup
Package Details
All our covers are full-color, unless purposely requested/submitted by the author to be in black/white. All Full-Color interiors are printed in full-color.
Paperback specifications: Paperback bindings are high-quality perfect bound. We create only industry-standard, high-quality books, so we do not offer comb or spiral bindings.
Hardback specifications: Casebound formats are full-color laminated casebound covers, such as the type you commonly see on textbooks, cookbooks, and children's books. Casebounds are now available with full-color glossy laminated covers or a full-color matte finish. Dust jacket formats (not available with the Full-Colors) are laminated hardbacks with printing on the spine, completed with a full-color wrap around dust jacket.