Receive TRIPLE Author Copies - Limited Time Offer!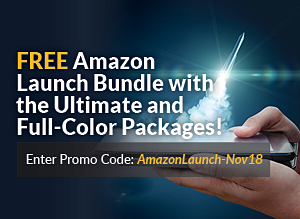 Author copies are a great marketing tool, and people love the convenience of buying directly from you instead of having to go to a store or order online. They also make wonderful gifts.
For a limited time, Outskirts Press is offering authors TRIPLE the number of author copies for FREE when they purchase the Ultimate or Full-Color packages. Each of the eligible publishing packages includes a unique ISBN, standard interior formatting, a variety of professional cover styles, and distribution, which includes availability through major online retailers such as Amazon and Barnes & Noble.
To take advantage of the promotion, simply enter the code TripleBook_Nov17 at checkout.
To learn more about our packages, visit www.outskirtspress.com or contact your Publishing Consultant. There are three convenient ways to connect:
1. Call us at 1-888-672-6657 (OP-BOOKS)
2. Live-chat with us via our website
3. Go online to schedule an appointment.
View Publishing Services
#1 in Self-Publishing!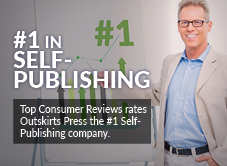 With so many options out there, it can be hard to decide who you should trust with your manuscript. But Top Consumer Reviews just made it easier by naming Outskirts Press #1 in the self-publishing industry. To quote TopConsumerReviews.com, "Outskirts Press is a self-publishing company built for authors. With superior services, upfront pricing, and honest business practices, they are dedicated to ensuring the success of their authors."
Now it's time for you to experience for yourself the service that is #1 in the industry. Our Publishing Consultants are waiting to hear your goals for your project. Your dreams of becoming a published author are just a click away!
Learn More
Get 10% Off Amazon Launch Bundle!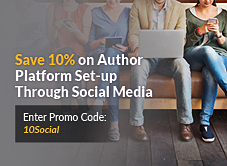 A powerful, carefully-crafted platform is essential to self-publishing success. At Outskirts Press, we recognize the value in maximizing your book's visibility and findability, which is why we offer the Amazon Launch Bundle!
The Amazon Launch Bundle exists in order to increase your chances at success! Such a bundle is invaluable for authors looking to break into the competitive publishing market, and one rich with exactly the sort of detail to make your book stand out from the pack. With this promotion, you will achieve:
Visibility! Your Author Profile includes your entire bibliography of published books, all your book videos and/or video teasers, and even a direct RSS feed to your author blog.
Searchability! Amazon's "Look Inside" invites readers to electronically flip through a small section of your book; we ensure yours lures those readers in for a closer glance.
Optimization! The professional copywriters at Outskirts will help you utilize the content that search engines respond to and get your book the attention it deserves.
Don't go it alone... A Writing Consultation is your lifeline!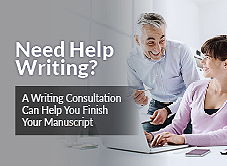 Has your writing gone off the rails? Perhaps you're overwhelmed preparing for the holidays, or hung up on a thorny plotline. We get it-we all get stuck sometimes. Outskirts Press is here to get you past your stumbling blocks.
Our Writing Consultation service gives you one-one-one time with an experienced writing coach, who'll work through your glitches with you, get your creativity back on track and help you realize your dream of becoming a published author. Whether you're agonizing over an ending or unsure how even to begin, your Outskirts Writing Consultant will equip you with techniques and tricks to move forward.
So, how does an Outskirts Press Writing Consultation work? Touch base with us online, start a live chat with one of our Publishing Consultants at www.OutskirtsPress.com or call us at 1-888-672-6657 to see what thorny problems a Writing Consultation can solve. Follow the link to learn more about the troubleshooting help you can expect with this personal assistance.
Learn More
Full-Color Landscape Publishing is Here!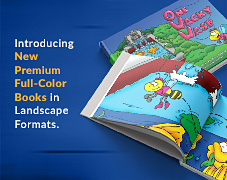 You asked for it, and we've answered!

Outskirts Press now offers premium full-color books in landscape formats. These gorgeous 11x8.5 paperback or casebound hardbacks are available with either glossy or matte cover finishes and are perfect for children's book, juvenile books, cookbooks, coffee table books, and more.
11" x 8.5" premium full-color perfect bound paperback in landscape format with glossy laminated cover
11" x 8.5" premium full-color perfect bound paperback in landscape format with matte cover
11" x 8.5" premium full-color casebound hardback in landscape format with glossy laminated cover
11" x 8.5" premium full-color caseound hardback in landscape format with matte cover
Full-Color
Download your free publishing guide and receive a free bonus e-book today!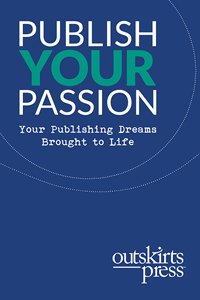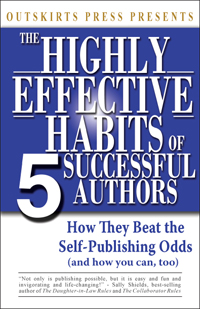 Get these 2 free e-books and free publishing information