Save 20% on Self-Publishing! For a Limited Time!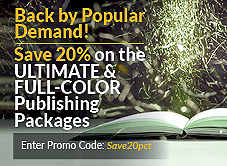 Our 20% off promotion earlier this month was such a hit that we decided to bring it back for another round! Don't miss your second and final chance to receive Outskirts Press' Ultimate and Full-Color publishing packages at a discounted price!
For a limited time, Outskirts Press is offering 20% off two of our most popular publishing packages which include:
Customizable Covers
Formatting
ISBN and Barcode
Press Release
Free author copies
...and many other features you won't find anywhere else.
To claim your discount, simply march on over to outskirtspress.com and:
Select either the Ultimate and Full-Color publishing package
Enter the promo code Save20pct at checkout; and
Get your book published at a fraction of the normal cost!
Questions about this promotion or any of our self-publishing packages? Our Publishing Consultants are waiting to help. Call 1-888-672-6657 or go to www.outskirtspress.com to connect through our live chat option. Just remember, this is a limited-time offer - don't miss out!
View Publishing Options
Publish Your Book With the #1 Rated Self-Publishing Company!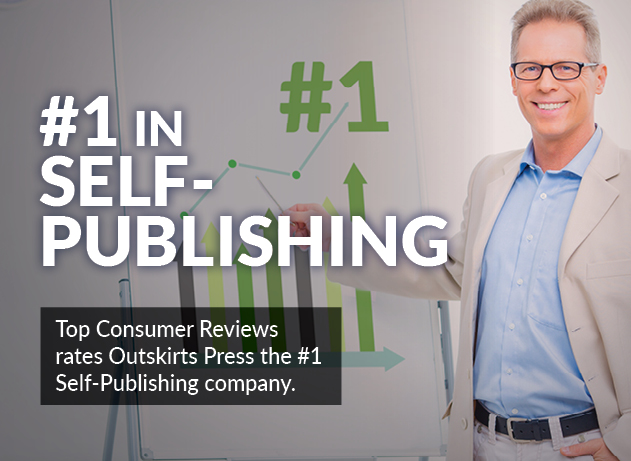 We know authors like you have many self-publishing options available to you; many of them are even free. But before you select "free" or "low-cost" publishing, consider the many advantages Outskirts Press offers that those other publishers don't.
Outskirts Press is ranked #1 in Self-Publishing Services by Top Consumer Reviews, thanks to our high level of service and affordable pricing. Our book publishing packages are designed to eliminate needless hours of confusing and frustrating DIY time required with "free" publishing. Every affordable publishing package from Outskirts Press comes with personal service that saves you time—and, in the long run, money:
Live, U.S.-based customer service from start to finish
Professional interior book formatting—saving you the time and hassle of figuring out how to submit print-ready files
Comprehensive publishing packages with everything you need to publish, including worldwide distribution
Affordable publishing options—such as professional editing and custom cover design—to help you achieve the most professional-looking book possible
You keep 100% of your book royalties, regardless of where the book is sold!
In addition to all these priceless benefits, Outskirts Press offers a number of affordable marketing options to help you sell more books, sooner.
Remember, "free" publishing isn't free if it costs you time you can't afford—time you could be spending making money from sales of your book! Let Outskirts Press give you the peace of mind that comes with a professional-looking book, and the jumpstart you need to start selling quickly.
It's easy to take the first step towards publishing your book with Outskirts Press by making a $35 down payment on a Publishing Package. With the $35 down payment, you will be assigned a Publishing Consultant who will help guide you through the publishing process. Still have questions? You can talk to a publishing expert by calling us at 1-888-672-6657 (OP-BOOKS) or chat with us using the live chat option on our website.
View Publishing Services
Market Your Book So People Know About It!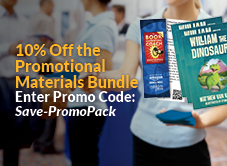 For many authors, writing and self-publishing are the easy parts. … Now you have to actually sell your book! It can be intimidating, but you don't have to go it alone. Outskirts Press has a team of book marketing professionals and a menu of comprehensive services to help you navigate old-fashioned selling in a modern world.
In fact, from the moment you publish, Outskirts Press will equip you for success with free book marketing resources, including genre-specific Marketing COACH emails, a Book Launch Kit including a Marketing Roadmap and Marketing Calendar and an extensive online Marketing Resource Center.
Outskirts Press also offers marketing services to assist authors in attaining marketing goals no matter the size of the budget —from a press release to announce your new book to one-on-one support from a Personal Marketing Assistant and more:
Author Platform Set-Up Through Social Media
Virtual Book Tour in the blogosphere and social networks
Guaranteed Book Reviews
Options to increase your presence on Amazon
Promotional materials
Book fairs
It's important to consider your marketing and support options when choosing a company to self-publish your book because even a great book won't sell if nobody knows about it!
Click here to see the marketing options that we offer.
View Marketing Services
Need Help Writing, Finishing or Editing Your Manuscript?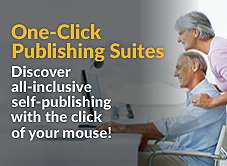 At Outskirts Press, we're often asked what makes us unique and sets us apart from other self-publishers. In other words, "Why should I choose Outskirts Press to publish my manuscript?" And the answer is simple.
Personal attention.
Outskirts Press offers more customizable services than any other self-publisher out there because we know each book is different and should be treated that way. That's why we offer writing services such as professional Ghostwriting, Writing Consultations, and Professional Copyediting to help you from the very beginning of the process. And when you're ready to move forward, our Publishing Consultants are here to help you determine the best package, options, and marketing plans based on your specific needs and budget.
One click is all it takes and you're on your way to a compelling, error-free manuscript that is sure to get your audience's attention.
We're here to help you create and publish your book, your way.
View Writing Services
Download your free publishing guide and receive a free bonus e-book today!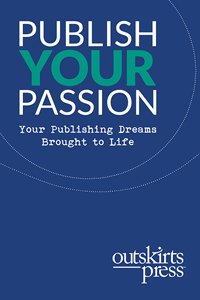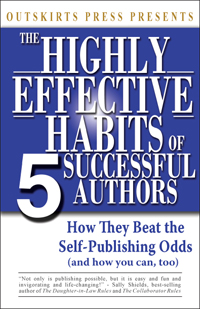 Get these 2 free e-books and free publishing information