How can Outskirts Press help you get published?
Our team of publishing experts help you every step of the way
Outskirts Press helps authors develop and publish high-quality books by offering exceptional design, printing, publishing, distribution, and book marketing services.

Top Consumer Reviews ranks us #1 because we deliver affordable pricing, industry-leading royalties, and outstanding customer service by a team of hands-on, US-based publishing experts.
Top Consumer Reviews Rates Outskirts Press #1 in Self-Publishing for the 7th Consecutive Year!
"When it comes to reputation, Outskirts Press has been at the top of our list for years. And we're not alone in our assessment: the company enjoys an "A+" rating from and is accredited by the Better Business Bureau over nearly two decades of being in operation. In an industry like self-publishing, where it seems like companies come and go overnight, that's very reassuring for nervous, new authors and experienced pros alike.
Outskirts Press is not the cheapest self-publishing option available today. But, if you're looking for the most trusted one-stop shop that can tackle print and eBook distribution with a host of helpful marketing tools, you'll get all of that and much more with this service."
-Top Consumer Reviews
Our goal is to exceed the expectations of every author we publish.
Our commitment to service extends beyond our authors to the physical results of their publishing endeavors: their printed books. By utilizing print-on-demand technology and offering recycled paper-stock options (featuring 30% post-consumer product) we are committed to reducing the impact of publishing on the environment, while still allowing readers the joy of holding a good book.
---
CLAIM YOUR FREE KIT
---

Outskirts Press Full-Service Self-Publishing
At Outskirts Press we know that we all rise together—we need each other to succeed. That's why we don't discriminate—creativity and passion know no boundaries. Everyone has a book (or many books) inside of them waiting to be shared with the world. We publish authors of all races, genders, ages, orientations, and religious beliefs because we all have a story to tell or expertise to share with others.
Our authors are our core—the center of our focus, and we continually strive to improve our existing services and develop new ones to help them achieve their publishing goals.
We have paid out millions of dollars in author royalties
Famous actors/actresses, professional athletes, and celebrity personalities publish with Outskirts Press
We embrace social media to help our authors further promote their books and enhance their careers
Our exclusive & trademarked Marketing COACH offers Creative Online Assistance, Coaching and Help for as long as your book is in active distribution with Outskirts Press.
We care about your success and we work hard to create a quality book that you can be proud of. We offer professional advice, experience, and expertise (based on our 20+ years in the self-publishing industry) throughout the publishing process and beyond into your book marketing journey. At Outskirts Press, we know that YOU are in charge of your book; so, while we give you guidance and support in all your decision making, you can feel confident knowing that you always maintain creative control. Publish Your Book, Your Way.


Hundreds of our authors go on to win prestigious literary awards...
And, because the literary world has given us so much, we give back. Every year, we donate to organizations like the Colorado Humanities and LitWorld who further support literacy and authorship.
Our history
Incorporated in Colorado in 2003, Outskirts Press was created as a better way for authors to write, publish, and market their books. Through strategic partnerships, exemplary customer service, and unmatched quality, Outskirts Press quickly became the fastest-growing full-service book publishing and book marketing firm.
The years between 2004 and 2006 marked a growth rate in excess of 1,500%, an accomplishment that was recognized in July 2007 by The Denver Business Journal when Outskirts Press was honored to be the 3rd-fastest-growing privately held company (in any industry) in Colorado.
By the end of 2006, Outskirts Press had nearly 1,000 books in print, all of them available worldwide through Ingram, Baker & Taylor, Amazon, Barnes & Noble.com, and thousands of other retailers. And by the end of 2007, Outskirts Press more than doubled its published book totals again to more than 2,000 total books published.
In 2008 The Denver Business Journal once again recognized Outskirts Press as the fastest-growing publisher, and in fact, the fastest-growing privately held small-to-medium sized company in Colorado (in any industry), boasting growth of over 500% for the years between 2005-2007.


In 2009 Outskirts Press published its 5,000th book and became the only self-publishing company to appear on the Inc. 500 list of fastest-growing privately held companies in America.
In 2010, 2011, and 2012, Outskirts Press repeated its appearance on the Inc. 5000 list three more times and became the only self-publishing company to appear on the list of top 5,000 fastest growing private businesses in America for four straight years.
2012 also marked the 10-year anniversary of the company's founding and the publication of its 10,000th book. What took seven years to accomplish the first time (publishing 5,000 different titles) was repeated in less than three.
Ten short years after its incorporation in 2003, 2013 was a celebratory and banner year for Outskirts Press and heralded the maturation of an industry success story. Outskirts Press published more books in calendar year 2013 than in its first five years combined, and, in fact, more books in a single year than ever before, a feat that was duplicated again in 2015.
In 2016, Outskirts Press unveiled all-new book publishing packages. What once was the "gem of custom book publishing" with packages like the Diamond, Ruby, Sapphire, Emerald, and Pearl became the only A+ rated and #1-rated self-publishing company according to the Better Business Bureau and Top Consumer Reviews, respectively. We provide our authors with the most flexibility anywhere, with more customization, more free inclusions, and more helpful services to make you a success.
By the end of 2020, nearly 30,000 different editions (ranging from paperbacks, hardbacks, eBooks, and audiobooks) from thousands upon thousands of authors just like you were for sale from approximately 60,000 sales channels around the world including Amazon, Ingram, Barnes & Noble, Powells, Wal-Mart, and many more.
As we look toward the future, our commitment to produce high-quality books and offer high levels of support to our authors in all three phases of their journey (writing, publishing, marketing), only grows stronger.
A team of publishing professionals to help you every step of the way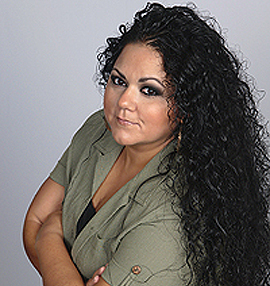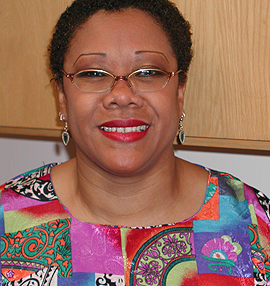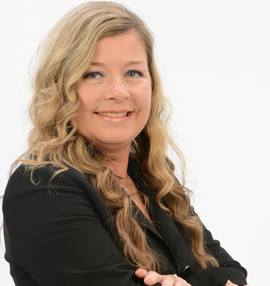 Being an Outskirts Press Affiliate is as easy as...
When you publish with Outskirts Press, you are assigned an Author ID number. This is also your affiliate number. But even if you haven't published with us (yet), when you register as an affiliate, you will be assigned a unique ID number to use.

Within your Affiliate Center you will be provided with HTML links and graphic banners to use. Put these on your website, in your emails, and/or through your social media channels, to help other writers experience the joy of self-publishing with Outskirts Press.

When someone clicks on your Affiliate Link and/or Banner, your Author ID number or Affiliate ID number is associated with them through a small "cookie" that remembers who referred them to our site. When they publish their book with Outskirts Press, you will receive 10% of whichever a la carte publishing package they chose. It's that simple! Get Started
See what Outskirts Press authors are saying about their self-publishing experience
My representative Jamie was always extremely professional and helpful during the entire process of my book publication. She always responded very quickly to requests and was always helpful throughout the entire process. She is a great role model and a great asset to the Outskirts Press family. I will highly recommend Outskirts Press to my friends and associates and also look forward to doing more business in the future. I am extremely pleased with my book publication and consider this a major milestone in my life . Thank you all very much...
Lawrence N. Weston
author of Avoiding Self Imposed Adversities
From the beginning, and throughout the process of publishing my first book, I felt that I was in the hands of a pro. Dana always took the time to answer my questions in detail and swiftly, and if she didn't have 100% confidence, she researched the question and got back to me. I was very pleased with her and I am also thankful that I was paired with her as an Author Rep.
David Matityahu Ben Avraham
author of There's No Such Thing as Magic Blood
Bridget, as well as the entire Outskirts Press team working with me, are exceptional. They held my hand through the entire process in addition to providing me with welcomed support and encouragement. I am looking forward to our next project together. I have recommended Outskirts Press to several freelance authors in my area. Thank you for making a potentially hectic journey so enjoyable and so satisfying.
Paneque y Diaz
author of More Than What They Seemed
I was very happy with my author rep's responses to me. She did a superb job of answering my questions and helping me through the editing process. She was always available when I needed her. I'm delighted with the outcome--my book looks good and it's selling! Thank you.
Kathleen O'Brien
author of Reclaim Your Right To Grow Old
A great experience with Outskirts Press. I learned a lot in this process. I will do it all over again. Thank you so much.
Esther A. Ota
author of Children: My Heritage - A Testimony
The one-on-one with Lisa was great. Especially the phone call picking out styles, font, cover template etc. She even got a vote on the color. I so wanted to have my daughter's painting as the art work on the cover and she gave me a way to do that. Her guidance helped turn my dream into a reality and sometimes it is still hard to believe until I look at my book. Thank you.
Nancy L. Regas
author of The Art of Being a School Counselor
Outskirts Press has perfected the art of self-publishing. Their process is simple and seamless with everything happening in a timely manner, giving authors complete control over how their book will appear inside and out. And the people there are fantastic. They're friendly, knowledgeable, courteous, patient and quick to reply to emails. What more can an author ask?
Needless to say, I've found a home here at Outskirts Press.
Jim Black
author of Life with Bingo, Miracle on the Gridiron, Football Hero, and Ezra
Outskirts Press changed my life for the better. They turned my adoption memoir into a book that is not only beautiful to look at, it is pleasurable to read, easy to purchase online, and in less than a month already has had a profound impact on many people. A truly amazing company with a heart. Deepest gratitude!
Paul Kimball
author of We Are All Human Beings
The Outskirts Press team was helpful, attentive, prompt and detail oriented during the publishing process. It really felt like a team effort, and everyone worked hard to create an awesome final product that was my fully published book!
Eric B.
author of Realm of the Invader
Having just published my eighth book with Outskirts Press, I can attest to it being a great experience, and I look forward to publishing number nine. Thanks for a great job.
James A. Hunter
author of Soft And Gentle 8
I would like to thank everyone at Outskirts Press for helping me getting my book (Storms of Jaycard) into print. I never thought in my wildest dreams that I would write a book and have it published. Once again, I would like to thank everyone at Outskirts Press for making my book dream come true.
Joseph J. Myer
author of Storms of Jaycard
Previous
Next