Book Marketing Specialist (5 hours)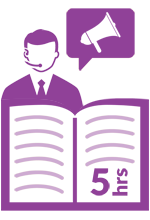 Do you know how to develop a book marketing plan or even what should be included in it? Do you have the time and know-how to snag and schedule book signings? Are you confused about when, where and how to implement these and other elements of your book marketing plan? Let your Book Marketing Specialist do the heavy lifting for you!
What can a Book Marketing Specialist help you with?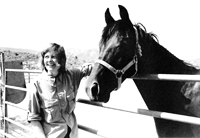 Some words from an author about our marketing services
Outskirts Press has been a fantastic experience. I am comparing it with two previous companies I have worked with. Everyone has been extremely knowledgeable, but also very responsive, positive, friendly and helpful. Time frames have been quick and as promised. Your marketing support is also excellent after publishing. I am very impressed with Outskirts and hope to start a new book with them since the last three are now published.

Kathryn J. Kappler
Service Details
So you've written and published your book. Now what? The success of your book now rests on what you do next. How--and how diligently--you market your book will have a huge impact on its success.

For most authors, the biggest hurdle to marketing efforts is time. For others, inexperience in book marketing is a serious stumbling block; and others simply want nothing more than to get right back to what they do best-- write.

What if you could have the best of both worlds? You know, someone who shares your deep passion for books yet has the time, knowledge and drive to handle all the important details related to the marketing of your book for you.

That's exactly what a Book Marketing Specialist is trained to do. This professional book marketing specialist will help you map out a plan to market your book at all the right times and in all the right marketplaces--not to mention targeting all the right book-buyers--so you sell successfully!
Plus, you will receive a free tip sheet upon purchase full of helpful tips on how best to utilize your time with a Book Marketing Specialist.