Ultimate Black & White Publishing Package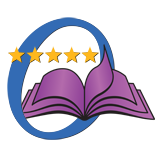 The Ultimate Black & White Publishing Package from Outskirts Press offers industry-leading profit margins and the most included services of any publisher.  Combined with our one-on-one support throughout your publishing process the Ultimate package is literally a value that cannot be beat!

All Ultimate books include a full-color cover and industry-standard black & white interior formatting plus 10 author submitted interior images included. 

You'll select from 58 format choices with matte or glossy covers and white or creme (recycled) paper options—casebound and dust-jacketed hardbacks are also available upgrade options for Ultimate authors.  Plus, only with the Ultimate package will you get a free Audio Excerpt to use on your book's mobile-ready webpage.  

Scroll down for more Ultimate Publishing Package details.
Included Free with the Ultimate
58 Trim Sizes and Format Choices

The Ultimate offers all the standard book sizes (5x8, 5.5x8.5, 6x9, 8.5x11), plus MANY more, including atypical sizes, all with two different paper choices to ensure your book is exactly what you want. Also available are hardback formats with or without dust jackets with either glossy laminated finishes or matte finishes.

Cover Styles

The Ultimate package includes 20 customizable cover styles to start from and further customize to your liking by choosing from an image library of thousands upon thousands of pictures. Take a look at lots of examples and ideas here. It's like getting a professionally-designed custom cover for free, and it's matched to your interior design for an over-all professional book. Rather have a professional design your cover? That's an option, too!

ISBN and Barcode

A Bowker issued ISBN is a book industry requirement for distribution and retail sales. Every Ultimate package includes an ISBN and a barcode on the back cover of the book, with the option of adding your own Private Label ISBN if you prefer.

Standard Interior Book Formatting

Another reason Outskirts Press is rated #1 is because our books look so professional, both on the outside and the inside, and that's because we don't use computer algorithms to format your book. Every Ultimate book includes free standard interior book formatting by a real, live (and talented) human being. Available upgrades include enhanced interior formatting and page-by-page custom interior formatting.

Standard Press Release

Every Ultimate package grants you access to your exclusive Publishing Center after publication, where your Author Toolkit gives you control over your author webpage, your sales sheet, and your free standard press release. You can easily edit the content of your webpage, sales sheet, and press release as you see fit, and as much as you want.

10 Paperback Author's Copies

Once your book is published, you will receive 10 free paperback author's copies. And unlike the other guys, we won't charge you "shipping & handling" for your free copies if you live within the continental United States. You can always order more at any time for your below-wholesale price in quantities as low as 5 at a time, and the more you order, the more you save with our discounting program.

Amazon Kindle e-Book Edition

Make your book available on Amazon's Kindle e-reader. More formats on Amazon means more exposure on Amazon, and the Kindle is heavily promoted by Amazon.

Audio Excerpt

Every Ultimate package comes with its own free responsive author webpage (so it looks great on every device), including a "media" section for your optional book video teaser, optional audiobook, and included audio excerpt (where you can record a passage from your book or share something personal about you as an author for customers to listen to.

Marketing COACH

Exclusively available to Outskirts Press authors is the trademarked Marketing COACH, offering creative online assistance, coaching and help on dozens of book marketing topics available 24/7.

Marketing Consultation with Marketing Plan Development

30-Minute Marketing Consultation with Marketing Plan Development upon publication.

Espresso Book Machine

The revolutionary Espresso Book Machine allows your book to be ordered, printed and sold right in front of your customer. Your book will be available at every current and future Espresso Book Machine location.


Schedule your no-obligation
personal publishing consultation today.
Free Consultation
Available Upgrades with the Ultimate
The Ultimate is the #1 publishing package at the #1-rated self-publishing firm because it includes so much: industry-high royalties, more included services, and more available upgrades than anywhere else. That way, you get precisely what you want (without paying for what you don't).
The Ultimate Package delivers everything you need to accomplish your publishing goals. Here are all the details (and some nuggets of wisdom from our President) to help you make the right choice in publishing.
Paperback publication
is included with all our packages, and Ultimate clients have the option of adding a hardback edition (with or without a dust jacket) for a little bit more. In fact, all told, Ultimate clients have the ultimate in customization options, with over 50 different trim and format options to choose from. It's an embarrassment of riches, actually, and frankly, all these decisions are one reason authors elect for us to handle ALL the details with a
One-Click package
instead.
An ISBN
. This stands for International Standard Book Number and is the unique identifier for every "real" book that is published. I stress
real
, and put it in quotes, because so many books nowadays (primarily ebook-only books) are being published without ISBNs. Amazon's proprietary "AISN" is NOT an ISBN. Anyone "in the know" in the industry knows ISBNs are required for all publications, and especially for paperback and hardback publications.
Standard interior black/white book formatting
. One of the main advantages of choosing Outskirts Press (or, really, any full-service self-publishing company) is that your book is going to look like a book on the inside, as well as the outside, when it is published. This might sound obvious-- but it's not. Frankly, the computer programs used by those do-it-yourself places cannot format books very well - and when you start adding links or graphics or charts or anything "nice" to your book, they fail miserably. In fact, the nicer you want your book to look, the more difficult it will be for a DIY place to deliver what you want. That's why professional authors seeking high-quality professional book publication, use services like ours. Can some authors get away with formatting their own book themselves? If they're proficient in inDesign, then the answer is ... maybe. Otherwise, it's fairly unlikely the book will turn out well. So if you're considering submitting your manuscript to a do-it-yourself place, or submitting a pre-formatted PDF file to anywhere, ask yourself if you're proficient in InDesign. If the answer is "no" or "kinda" or "what the heck is InDesign" then I recommend you leave the interior formatting to the professionals.
Standard professional cover design
. The Ultimate package offers 20 free customizable cover styles to choose from and then further customize with different colored backgrounds and images from a image library of literally hundreds of thousands of photographs. I've seen some free customizable covers that we have published where I cannot distinguish them from "custom covers" costing thousands of dollars at some of our competitors -- our free standard covers can be THAT good. But it depends upon your artistic and creative abilities. If, on the other hand, your area of expertise falls more in line with writing than cover design, our professional custom covers are worth their weight in gold, and then some. That's why we so-highly recommend them.
10 optional image insertions
. Ask any professional book designer and she will tell you that properly and professionally inserting images into a book manuscript is a pain. Anyone can do it, but not very many people can do it well. In reality, any page that contains an image becomes a custom-designed page, and those can throw off all the remaining pages in either direction if a substantial change is made to the text (which authors often do as late as the galley-revision stage). But, we are passionate about publishing the book of our clients' dreams, so this Ultimate package includes 10 free images if the authors have some to include. We analyzed all our books over the past 14 years and determined that 10 images was a high enough number to satisfy the needs of over 80% of our clients publishing in black/white. The other 20% had LOTS and LOTS of images, and in those cases, yes, image insertion fees still must apply.
1 free round of revisions
. 
1 free rounds of revisions with up to 60 free edits.
Unlimited worldwide distribution
through Ingram and Baker & Taylor, with global on-demand availability through retailers such as Amazon, Barnes & Noble, Powells, Books-A-Million, and thousands more. In fact, ANY bookstore with a relationship with Ingram will be able to order and sell your book and you'll never have to incur out-of-pocket printing or shipping expenses for any wholesale book that is sold. That's the power of zero-inventory, on-demand printing & publishing. See additional "Product Details" below for more details and the fine print about how on-demand delivery works.
Free Marketing Support
. While the Ultimate doesn't hold a candle to our One-Click Suites in terms of book marketing inclusions, it certainly out-shines the majority of our competitors in the self-publishing industry. A publication announcement press release will be composed and provided to you for distribution when your book is published. You'll also receive access to an ever-growing library of marketing e-books, tip sheets, whitepapers, and guides (all absolutely free), including:
* The Book Marketing RoadMap
* Top 15 Book Marketing Steps
* Navigating the Social Media Jungle
* The Book Marketing Guide
* Top National Contests & Awards
* 10 Rules for Hosting a Book Launch Party
* 10 Best Practices for your Responsive Author Webpage
* 10 Local Ways to Use your Free Author's Copies
* 5 Ways to Get Amazon Book Reviews
* 77 Book Marketing & Promotional Resources
* Top 15 Steps for Marketing your Book
* How to Make a Book Club Kit
* How to Market Your Book on Facebook
* How to Create a Press Kit
* How to Make a Boxed-Set
* How to Sell Autographed Books on Amazon
* Becoming an Amazon Bestseller
* 7 Tips for Highly Successful Interviews
* 7 Simple Steps to Succeed at Book Fairs
And, of course, our exclusive
Book Marketing COACH
provides creative assistance, coaching, and help via email for years after publication by providing genre-specific suggestions and help for non-fiction, fiction, spiritual, and children's books.
Responsive author webpage with social media integration
. Ultimate clients also have the included option of recording an audio excerpt which automatically appears on the author's webpage in a "Media" section.
10 free paperback copies
of your book when it is published (including FREE shipping within the continental United States. Then future orders can be purchased in quantities as low as five at a time (without those "service fees" the others charge, nor those 25-copy minimums), with the option of saving up to 50% on your own copies if you want to buy in bulk.
Ultimate Authors Often Add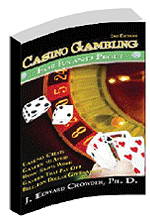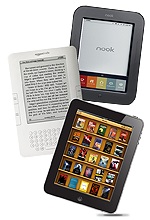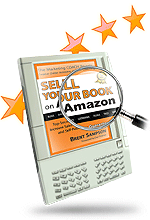 A Sampling of Books Published With This Package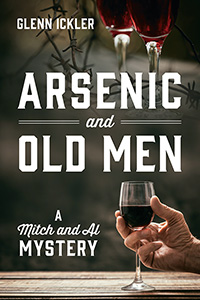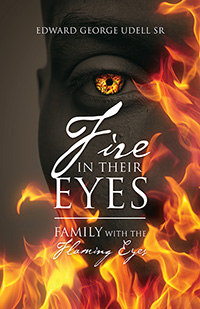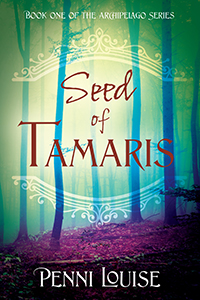 Compare & Save with Outskirts Press
We've analyzed the competition so you don't have to. Here are prices from four of our largest competitors for their top-of-the-line a la carte black/white publishing packages. Why pay for options you may not need? Flexibility and customization: just two more reasons why Outskirts Press is rated #1.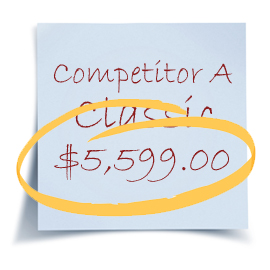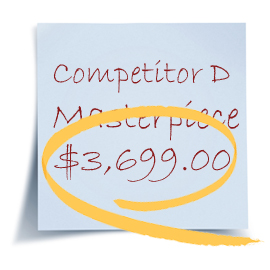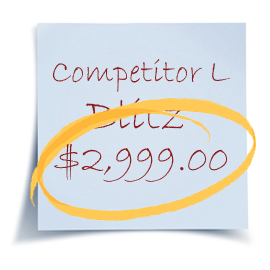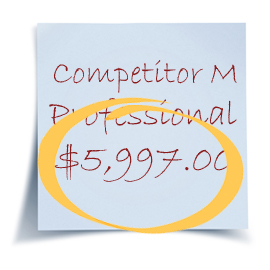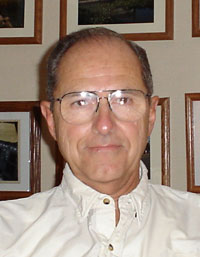 A Word from a Ultimate Author
I have published four books with Outskirts Press. The company's professional staff, impeccable ethics, top-notch service, and outstanding finished product have enabled me to fulfill a life's dream: to become a successfully published author.

Andrew J. Rodriguez
Ultimate Publishing Package Included Features & Optional Upgrades
All our covers are full-color, unless purposely requested/submitted by the author to be in black/white. All Ultimate interiors are black/white.
Paperback specifications: Paperback bindings are high-quality perfect bound. We create only industry-standard, high-quality books, so we do not offer comb or spiral bindings.
Hardback specifications: Casebound formats are full-color laminated casebound covers, such as the type you commonly see on textbooks, cookbooks, and children's books. Casebounds are now available with full-color glossy laminated covers or a full-color matte finish. Dust jacket formats are laminated hardbacks with printing on the spine.
See what our authors are saying about their self-publishing experience
I felt that I was in the hands of a pro...
From the beginning, and throughout the process of publishing my first book, I felt that I was in the hands of a pro. Dana always took the time to answer my questions in detail and swiftly, and if she didn't have 100% confidence, she researched the question and got back to me. I was very pleased with her and I am also thankful that I was paired with her as an Author Rep.
— David Matityahu Ben Avraham, author of There's No Such Thing as Magic Blood
The entire Outskirts Press team working with me, are exceptional...
Bridget, as well as the entire Outskirts Press team working with me, are exceptional. They held my hand through the entire process in addition to providing me with welcomed support and encouragement. I am looking forward to our next project together. I have recommended Outskirts Press to several freelance authors in my area. Thank you for making a potentially hectic journey so enjoyable and so satisfying.
— Paneque y Diaz, author of More Than What They Seemed
I will highly recommend Outskirts Press to my friends and associates…
My representative Jamie was always extremely professional and helpful during the entire process of my book publication. She always responded very quickly to requests and was always helpful throughout the entire process. She is a great role model and a great asset to the Outskirts Press family. I will highly recommend Outskirts Press to my friends and associates and also look forward to doing more business in the future. I am extremely pleased with my book publication and consider this a major milestone in my life . Thank you all very much...
— Lawrence N. Weston, author of Avoiding Self Imposed Adversities
I'm delighted with the outcome...
I was very happy with my author rep's responses to me. She did a superb job of answering my questions and helping me through the editing process. She was always available when I needed her. I'm delighted with the outcome--my book looks good and it's selling! Thank you.
— Kathleen O'Brien, author of Reclaim Your Right To Grow Old
I have been very pleased with the way OP helped...
I have been very pleased with the way OP helped and handled the publishing of both my books. Tina was my first great agent and Dana continued that care and concern. I would definitely use this company again and recommend them to all who are now asking "How can I get published? Please keep up the good work and the integrity you have with your company. May God bless you all for blessing your clients the way you do!
— Charlene Hendricks, author of Times of Refreshing
A great experience with Outskirts Press...
A great experience with Outskirts Press. I learned a lot in this process. I will do it all over again. Thank you so much.
— Esther A. Ota, author of Children: My Heritage - A Testimony
Her guidance helped turn my dream into a reality…
The one-on-one with Lisa was great. Especially the phone call picking out styles, font, cover template etc. She even got a vote on the color. I so wanted to have my daughter's painting as the art work on the cover and she gave me a way to do that. Her guidance helped turn my dream into a reality and sometimes it is still hard to believe until I look at my book. Thank you.
— Nancy L. Regas, author of The Art of Being a School Counselor
Thanks, Outskirts Press...
What a blockbuster learning experience I had being a part of self publishing with Outskirts Press! I felt empowered to the next challenge by both Allison and Dana. Their professional guidance and clear instructions when I needed help was crucial to feeling I could tackle the next step. I look forward to the experience with the marketing team. Thanks, Outskirts Press.
— Barbara Drinkwine, author of Lima Beans for Breakfast
Outskirts Press changed my life for the better...
Outskirts Press changed my life for the better. They turned my adoption memoir into a book that is not only beautiful to look at, it is pleasurable to read, easy to purchase online, and in less than a month already has had a profound impact on many people. A truly amazing company with a heart. Deepest gratitude!
— Paul Kimball, author of We Are All Human Beings
Everyone worked hard to create an awesome final product…
The Outskirts Press team was helpful, attentive, prompt and detail oriented during the publishing process. It really felt like a team effort, and everyone worked hard to create an awesome final product that was my fully published book!
— Eric B, author of Realm of the Invader
Thanks for a great job...
Having just published my eighth book with Outskirts Press, I can attest to it being a great experience, and I look forward to publishing number nine. Thanks for a great job.
— James A. Hunter, author of Soft And Gentle 8
I would like to thank everyone at Outskirts Press...
I would like to thank everyone at Outskirts Press for helping me getting my book (Storms of Jaycard) into print. I never thought in my wildest dreams that I would write a book and have it published. Once again, I would like to thank everyone at Outskirts Press for making my book dream come true.
— Joseph J. Myer, author of Storms of Jaycard
Previous
Next