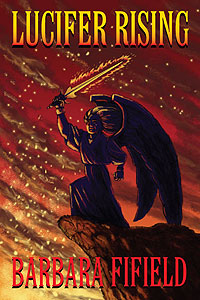 When ace reporter Elsa Eldridge is assigned to profile a local religious cult leader named Tyrell, she doesn't expect to fall under his spell. But Tyrell's charismatic personality, muscled body and piercing gaze make him hard to resist, and soon Elsa is enamored. But all isn't what it seems. And what Elsa doesn't know could make her regret the day she ever laid eyes on this spiritual seducer. Before long, cracks show in Tyrell's glossy veneer. There's the intense possessiveness that threatens to burst into violence; the not-even-trying-to- hide-it womanizing; and the rumors about his prior life. Lawsuits from former lovers dog him; an ex claims he committed the ultimate sin. But through it all, Elsa is drawn as if by some mystical force into his world. Every time she succeeds in breaking away, he brings her back into his snare. Can Elsa find the strength and courage to stand up to the man she lusts after? What's the truth behind the whispered allegations? And what explains the bizarre sensations Elsa has that Tyrell is visiting her when he's not around? Savvy, sexy and spiritually aware, Lucifer Rising mixes romance with paranormal intrigue for a thriller that will keep you guessing right up until the very last page
Media Center
Press play to listen to audio excerpt...
Press play to watch the video...
Tyrell was hurled down a long black tunnel, away from the Light. He entered an infant's body. What was he, the Archangel Lucifer, doing here?

"You are being born," the Voice said.

"But I'm an angel. Angels don't reincarnate."

"You are no longer an angel. You have been placed on earth to learn about suffering and humility. Until you have had these lessons, you shall not return. You shall experience what the human race is having. These are antidotes for pride and ego. You have corrupted Heaven with your arrogance."

He had been born again and again, a victim on the Wheel of Karma with the Voice calling in his ears. Was he to experience rebirth after rebirth? When would he return? When would he reclaim the power which God had granted him at creation?
About Barbara Fifield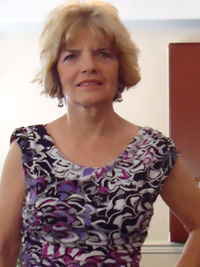 Barbara Fifield is a retired social worker and journalist who has published widely in newspapers and literary journals. She is the author of Photographs and Memories, published in 2009. A member of several writing groups including Tomoka Poets and the Ormond Beach Writers' League (OWLS), Fifield lives in Port Orange, Florida. She is at work on a collection of poetry spanning the last quarter century.
6.14 x 9.21 paperback
Instant e-Book Download
Note: e-Books are for electronic enjoyment only. They may not be edited or printed.
Publication:
Oct 26, 2009