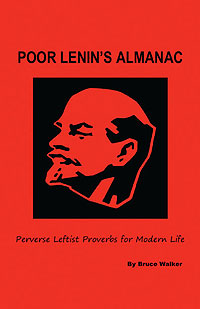 "Bruce Walker is a Truth seeker, unconstrained by political correctness and its conventional categories of analysis."
–Thomas Lifson, Publisher, American Thinker
"One can expect three things from a work by Bruce Walker: clear reasoning, impeccable writing, and careful scholarship. Walker rarely disappoints."
– Larrey Anderson, Author, The Order of the Beloved and Underground: Life and Survival in the Russian Black Market
"Luminous.....incandescent.....a stunning, searing indictment of today's politics.....a brilliant, deeply penetrating analysis of our current malaise…A new star is shining in the literary heavens and its name is Walker."
– Herb Meyer, Former Vice Chairman, CIA National Intelligence Council, Publisher of Storm King Press
"Bruce Walker has been, in my eyes, one of the most unswerving defenders and lovers of American freedom that I have ever had the privilege to know. It is, I think, your honor to enter his world."
– Michael Moriarity, Emmy and Tony award-winning actor
"Bruce's knowledge of history, his wry and subtle sense of humor, and his laser targeted analysis of the serious issues make this book intellectual candy most delicious."
– Steve Cates, Editor and Publisher, The Dakota Beacon