5.5 x 8.5 Paperback cream

ISBN: 9781432744861

$14.95

Instant e-Book Download

$5.00

Note: e-Books are for electronic enjoyment only. They may not be edited or printed.
| | |
| --- | --- |
| Genre: | EDUCATION / General |
| Publication: | Oct 29, 2009 |
| Pages: | 337 |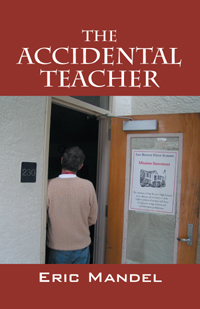 The Accidental Teacher is a humorous and provocative account of the author's experience teaching English in a California public high school with absolutely no qualifications, training or previous experience. Equal parts McCourt's Teacher Man and Kesey's Cuckoo's Nest with a dash of Sedaris and a shot of Hunter Thompson, the story follows Mr. Mandel as he muddles through his first year, mangling metaphors and alienating administrators while attempting to engage a very difficult group of teenagers.
From his outsider's perspective, Mr. Mandel provides pointed commentaries on the troubling issues facing public education and poignant accounts of his students' lives and his own personal journey; frequent digressions offer literary allusions from the subtle to the ludicrous. The author displays a wry sense of humor as he struggles to counter administrative absurdities, to appease his own Nurse Ratchet, and to compensate for his own deficiencies.
The Accidental Teacher is certain to entertain and interest anyone who has taught, wants to teach, cares about public education, or dreams of changing careers late in life.

James, a tall thin bespectacled Third Block senior, is an interesting character. This admittedly racist, anti-Mexican, half-Mexican, truck-loving, cowboy-booted walking contradiction, enjoys challenging me and his classmates. Earlier in the year during the essay writing session on Kanye West and 50 Cent, James had no trouble sharing with the class his disgust for black music. In an attempt to draw him out I ask, "So James exactly what type of music do you like?"



"Country." he answers quickly.



"And who's your favorite artist?" I ask, expecting to hear Toby Keith or some other popular, patently patriotic singer.



"Kinky Friedman, Mr. Mandel. Have you heard of him?"



Are you shitting me? I think to myself. I'm almost rendered mute by his response. James may be the only kid in San Benito County to even know who Kinky Friedman is. For the uninitiated, Friedman is the controversial singer-songwriter who fronts The Texas Jewboys and specializes in political satire. The 2006 Texas gubernatorial candidate's hits include They Ain't Making Jews Like Jesus Anymore and Get Your Biscuits in the Oven and Your Buns in Bed. Recovering from my initial shock I continue, "Yes I've heard of him. What is your favorite song?"



"My favorite song of all time is not by Kinky, it's by David Allen Coe."



Jeeze, this boy is full of surprises this morning. Coe, another non-household name, is considered by many to be the best Texas songwriter ever. "Which song, James?"



"Oh I can't say it in class."



My curiosity piqued I ask James to come up front and whisper the title to me. James struts up and softly says a little uncomfortably, "Nigger Hatin' Me."



I'd never heard of the song (turns out the lyrics are, even for the initiated, pretty shocking), but I know enough about David Allen Coe to explain to James that the song is satire and that Coe is using it to expose the stupidity of racism.



"I don't know what satire is. I just like the song because it says what I feel." James unashamedly replies.



I try to explain satire to James, but I realize I am in a no-win situation so I tell him we can talk about it later.



Ah, the perils of satire.



Despite his dumb-shit views, I think that James is a good kid. He is the son of the only male campus supervisor, and he gets along smilingly with his peers regardless of their race. He loves his truck and works two jobs to help finance its maintenance and beautification. He works late and often comes to class ten to fifteen minutes after the bell with a coffee grande and sweet roll in hand. Depending on his work schedule, sometimes he falls asleep, sometimes he doesn't. Depending on my mood, sometimes I wake him, sometimes I don't.



About Eric Mandel http://www.theaccidentalteacher.net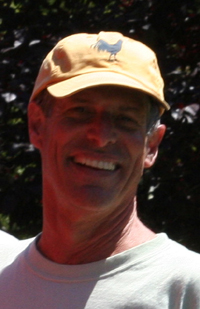 Eric Mandel is the author of one book and thousands of unreadable memos. He lives in a seemingly never-empty nest with his wife Mary and their four dogs in Santa Cruz, California.