Why has the current economic recovery been so sluggish? How can so many people still have difficulty in finding a job? And what are the new skills required for the 21st century? This book answers these questions and in the process develops six universal competencies that can lead to success in any job or career. It is a serious book about the greatest challenge America faces as it slips from global educational and economic dominance. The book was chosen as the best book in the Self-Help genre with a EVVY award by a panel of three independent experts by the independent publishers association in March 2011 and on May 1, 2011 it received the 2010 Non-Fiction Outskirts Press' Book of the Year award.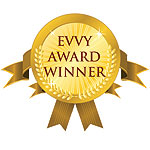 The book culminates over seven years of research and it has been endorsed by the American Society of Training and Development (ASTD) and The Conference Board (TCB). It has also been favorably reviewed by the National Association of Manufacturers(NAM), Harvard University and the Education Commission (ECS)of the States.


The book provides readers with over 70 specific practical steps they can take to develop their own success competencies. It also offers eight actionable recommendations that the U.S. DOE & DOL, ASTD, TCB, ECS and others can use, based on an extensive analysis of 25 years of failed efforts, to finally start the nation on a path to resolving America's Global Skills Gap.


If you are struggling to find a job, concerned about keeping the one you have, or feel that your career has stalled, this book was written for you.

Despite 25 years of documented effort by 18 esteemed professional organizations to close it, America's global skills gap is worsening--to the detriment of your employability.

Employees now have to navigate and manage multiple job and career changes which will require new skills. With almost 70 million baby boomers ready to retire the American workforce will soon lose their experience and educational achievement, thus threating to further widen the gap. Finally, by 2040 the workforce will be half people of color presenting new diversity challenges and their requisite new skills.

Leibold develops six scientifically validated Lifelong Transferable Competencies (LTCs) that are required for success in any job or career. He then offers over 70 practical suggestions on how you can enhance your future employment options by developing your own LTCs to improve your career transitions and influence.

"The Conference Board's research confirms that American business finds new entrants to the workforce lacking in the skills required to be globally competitive both today and for the demands of the coming years. Frank Leibold, in his new book Competencies That Close America's Global Skill Gap, recognizes and analyzes this deficit and offers individuals specific guidance on how to overcome these skill gaps. His advice is important for those just entering the workforce who may find they need skills heretofore unlearned. However, his advice may be even more critical for those more seasoned workers who are challenged by having to reinvent themselves in this new economic reality where employers are requiring employees to take on more responsibility for their personal and professional wellbeing." — Mary Wright, Project Leader, Workforce Readiness Initiative, The Conference Board


"The skills gap is one of the most pressing issues facing America's workforce. Whether the baby boomers choose to retire at the projected rate or not,both situations will require a significant re-skilling of the workforce. The learning profession must take action on the skills gap in order to ensure the readiness and competitiveness of its workforce. Frank has carefully researched the skills gap in his new book. It's an important read for a greater understanding of the issue and what we need to do about it." - Tony Bingham, President & CEO, ASTD


"The book (is) an important timely contribution to a growing dialogue." - Tony Wagner, Co-Director, Change Leadership Group, Harvard Graduate School of Education, Harvard University & author Closing The Global Achievement Gap


"We too agree to the need for general lifelong competencies that lead to success." - Jennifer M. McNelly, Senior Vice President, The Manufacturing Institute, National Association of Manufacturers