QR Code (on Cover and Copyright Page)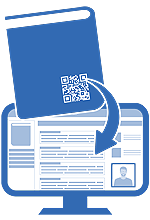 Whether your book is a paperback, hardcover, ebook or all three, you can put the power of smartphones to work for you. A QR Code from Outskirts Press can help you get readers engaged on your terms—no matter what the book format.

Scroll to the Product Details section for more details.
Today's increasingly mobile society practically lives and dies by its technology, and nowhere is that reliance more apparent than in the love affair with smart devices. What if you could take advantage of the ubiquity of smartphones and tablet computers by putting a path to your book everywhere they are?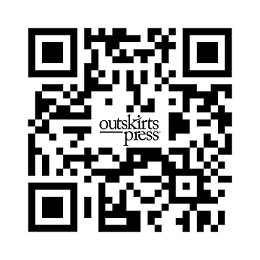 With a QR Code, you can! A quick scan of a QR Code on the back cover or inside your book, and voila—readers and potential readers can navigate instantly to your website or other web address of your choice. It's a great way to lead current fans to your site for news, or for new book buyers to make on-the-spot smartphone purchases while you're still fresh in their minds.
In fact, with this tool, you'll gain several distinct advantages toward the marketing of your book:
Provide a quick, easy way to get readers to your website—or any webpage you want them to land!

Encourage greater reader interaction and loyalty.

Track, measure and monitor reader engagement, and adjust accordingly.

Have one of the most cost-effective, powerful marketing tools in your arsenal!
Corporations, publications and sellers worldwide use QR Codes effectively in their marketing every day. Level the playing field by putting this powerful technology to work for your book!