USA Book News Best Book Awards Submission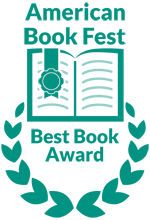 Every year American Book Fest honors exemplary books from independent self publishers with the Best Book Award. Make sure your book is among the ones being considered.   For more information, scroll down to the Product Details section below.
 

Every year American Book Fest honors outstanding mainstream and independent books with their National "Best Book" Awards.
WINNERS & FINALISTS IN EACH CATEGORY RECEIVE:
AmericanBookFest.com Exposure: 

A Ten-Month Book Listing which includes your color book cover, a brief paragraph about your title and a hyperlink to your website (valued at $2,500.00!)

  
National Media & Industry Exposure : Coverage of results from the American Book Fest network of media outlets and industry contacts for exposure to over 500,000+ subscribers. In addition, the national media campaign kicks off in November 2018 to take advantage of the busy 2018 holiday retail season.
Results Announced on American Book Fest's Social Media Pages (100,000+ Fans/Friends)
Publishing Industry Exposure: Promotion to Independent Bookstores, Retail Book Buyers, Publishers, Librarians and other industry professionals.
So, why have us handle this submission for you? Two words: you're busy. As an author, it can often be challenging to find the time to manage your household/family, write more books, and possibly maintain a "day job" as many authors do. We can take over the "grunt work" involved with submitting your book for inclusion in this book award contest.
When you order the USA Book News Award Submission from Outskirts Press, we handle all of the following on your behalf:
Ordering and shipping of necessary book copies.

Processing of all entry forms. 
Your only task? Point and click on the "Add to Cart" button to complete your purchase (and bask in the potential of a major book award win).
Important information about copyright date eligibility:
 If you are purchasing this option the same year as the copyright date on your book, you are eligible. If you are purchasing it the year after your copyright date, check with our marketing department about your eligibility. If it is more than two years after your copyright date, you are no longer eligible for this contest.