Barnes & Noble Read Instantly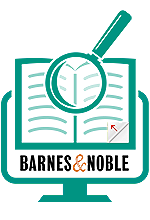 As more and more books are purchased online, the "experience" of flipping through the pages prior to buying has literally become a thing of the past. But there's just no substitute for taking a glance inside the book when considering a book purchase. Enter "Read Instantly" from Barnes & Noble, the book marketing service from Outskirts Press that allows your potential customers the choice of flipping through digital pages of your book on the Barnes & Noble website.
Scroll to the Product Details section for more details.


5 hours with a
Book Marketing Specialist


can really make all the difference Details
Product Service Details
Do you feel that your book may not be selling as well on Barnes & Noble as you hoped? Isn't reaching your target audience? Have you ever heard someone say that it's hard to make the decision about buying a book without first thumbing through the pages? Do you wonder why some books sell well on Barnes & Noble while others do not? Outskirts Press may have the perfect solution!
Our
Barnes & Noble Read Instantly
marketing option will allow you to offer the online equivalent to browsing a bookstore. Books that participate feature a "Read Instantly" icon over their Barnes & Noble cover image, which allows potential customers to electronically "flip" through a section of the book right from the Barnes & Noble website. This increases the level of confidence a customer has in your book - most likely leading up to a higher volume of book sales.
When you participate in the Barnes & Noble Read Instantly service, a Nook eBook edition of your book is created (which you can also manage to increase ebook sales). From that Nook Edition, Barnes & Noble catalogs the text of your book - which may also result in more accurate and targeted search results and recommendations from the Barnes & Noble search engine. Ultimately, the more buyers who are exposed to your book, the greater the likelihood that you will sell more copies. What could be better?