Amazon Author Page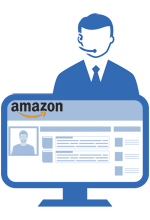 Get more book sales with a professional Amazon Author Page. Amazon.com sells books, but the Amazon Author Page sells you! 
Get more book sales with a professional 
Amazon Author Page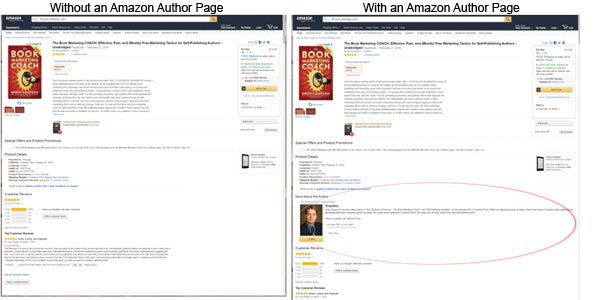 Do you have an Author Page on Amazon? Go ahead, look at your book on Amazon. We'll wait. If you have an Author Page, it will appear directly below the "Product Details" section. Usually you will see your author photo and your biography and it will appear in its own section called "More About the Author."
Amazon Author Pages convert more shoppers into buyers because people like knowing who wrote the book they are considering. If you are an expert who has published a non-fiction book, your Author Page should share pertinent information about your expertise. If you are a fiction writer, your Author Page is an invaluable space to build your brand. The same holds true if you are a poet or children's book author.
In fact, regardless of the type of book (or books) you have published, your Amazon Author Page serves one very important task: it sells YOU to your potential readers.
The Author Page is more than just a new section on your sales page. It is your entire author presence on Amazon! And when set-up correctly, your Author Page includes...
your entire bibliography of published books

all your book videos and/or video teasers

a direct RSS feed to your author blog

and so much more!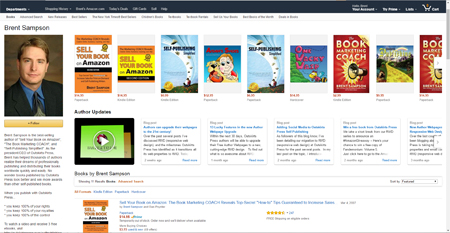 Take it from our Founder, who literally wrote the best-selling book on selling books on Amazon: an Amazon Author Page is necessary for all published authors, and positively mandatory if you have published multiple books.
Bonus: You can even start to attract "followers" to your Page, just like on Twitter and Facebook, and those followers will be notified when you write a new blog posting or publish a new book.
Double-Bonus: When participating in our Amazon Author Sweepstakes, you can literally require sweepstakes participants to "follow" you before they are eligible for your free book giveaway.
Triple-Bonus: You only have to set it up once, no matter how many books you have published! And as you publish more books, it's easy to add them to your Author Page.
So, now you KNOW you need an Amazon Author Page. But what if you don't know how to set-up everything yourself? No problem! That's what we're here for. Outskirts Press will do it all for you.
Just click the button below to order your Amazon Author Page today.