Amazon Listing Optimization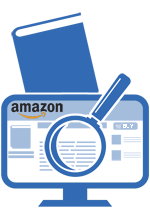 Do you want to increase the "selling power" of your Amazon.com book sales page in order to increase your book sales (and royalty checks)?
Scroll down to Product Details to learn more...

The importance of your product sales page on Amazon cannot be overstated. The trick is to include relevant, compelling, sales information (with a marketing slant) that will not only increase the number of people seeing your page (thanks to search engine optimization) techniques, but will also increase the number of those people actually buying your book.
Your book description should do a good job of pitching and selling your book independently of any other efforts you are taking. That means your Amazon sales content has to be written in such a way that helps search engines find your book sales page and motivates readers to buy your book. While it may sound simple enough, writing such a  successful book description often takes time and research.
What if you don't have time (or don't want to) do all of that yourself? Our professional copywriters spend a lot of time around books. We know what makes shoppers buy books.  And our marketing folks know what content search engines respond to. By combining these skills with the Amazon Listing Optimization option, your Search Engine Optimized and "Polished" sales content means more people can potentially find your book with less effort on your part.

So how do you get started? We've made it as simple as possible - just click the "Add to Cart" button below (or above) and complete your purchase on our secure server. We'll contact you right away to get some details from you and then compose an optimized listing that we will upload directly to Amazon via the Author Central control panel.
Easy, right? Let's get started on your Amazon Listing Optimization...