Readers Favorite Book Awards Submission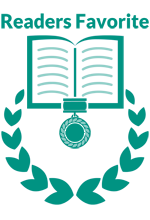 Want to gain notoriety as a self-published author? The best way is to become an award-winning author. With our Readers' Favorite Book Award Submission, you have an opportunity to not only gain that notoriety but also receive additional free targeted book marketing services/promotion. Scroll down to Product Details for more information.
Fame. Exposure. Sales.
What do all three of these words have in common? They are all potential gains when you are recognized as an award-winning author. Here's how:
Fame
When you think award-winning author, who is the first writer that comes to mind? Stephen King? Danielle Steel? J.K. Rowling? Stephanie Meyer? That's exactly right. What if your name could shine in bright lights just like these successful authors? Can you picture it? You - an award-winning author. Yes, it's possible.
Exposure
Award-winning authors are promoted on the contest website, by their publisher (that's us), in the news, etc. That is critical exposure for your book in all of the right places.
Sales
With all of your newfound fame and exposure, more book sales are a definite possibility. Award-winning books are hyped with label stickers, sales copy, etc. Could you stand a few more book sales?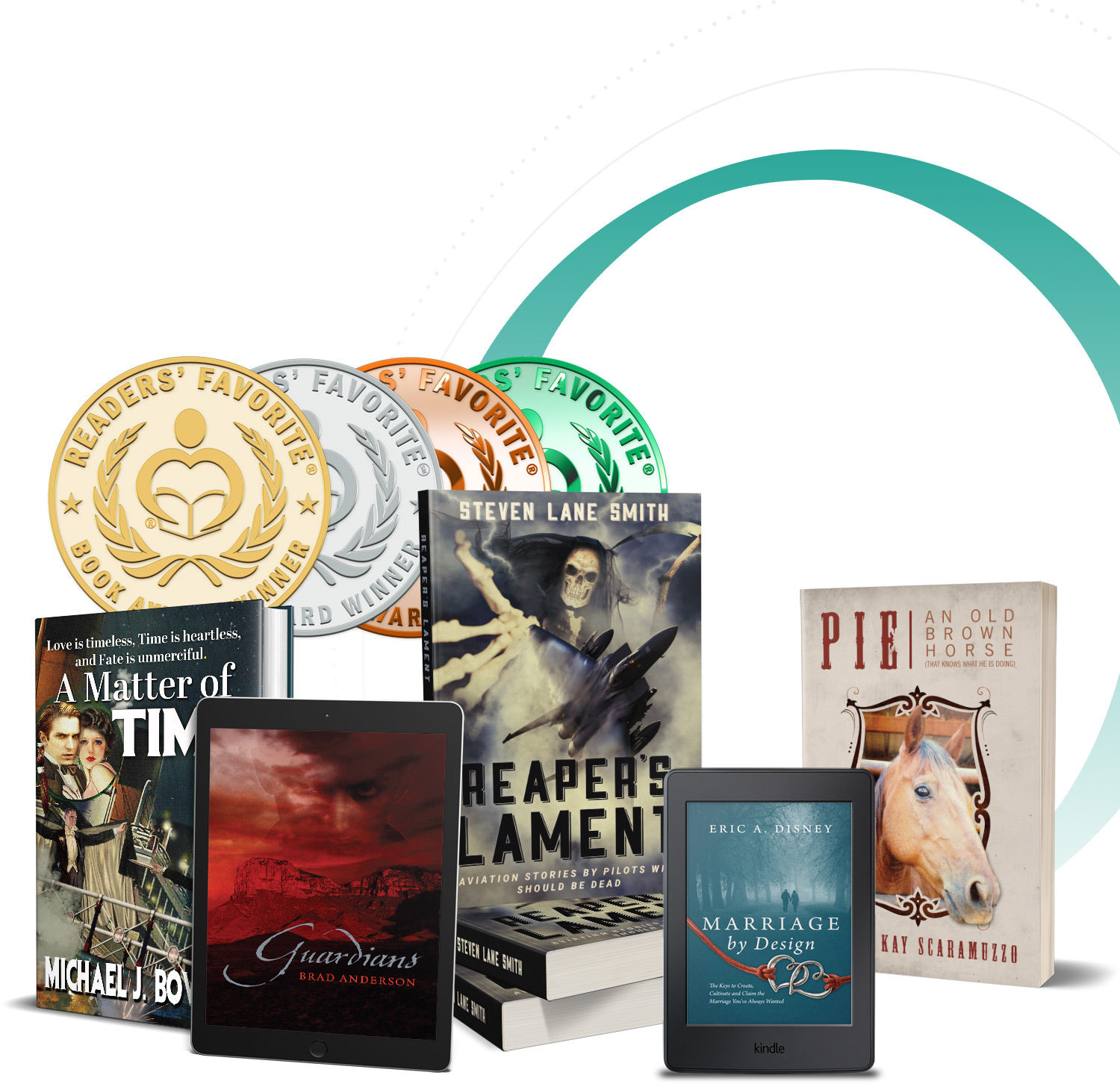 The Readers' Favorite International Book Awards is one of the fastest growing book review and award contest sites on the Internet and our Readers' Favorite Award Submission Service will let you take a hands-free approach to entering this contest. When you purchase this option, we will handle all of the details for you and you will automatically be entered to win one of more than 250 prizes worth a combined total of $95,000. We will fill out your registration form, pay the contest entry fee, and submit all the necessary copies of your book to the judges in TWO categories. That's all you need to get you on the road to being an award-winning author, all done for you!
 So, what do you get when you win?
Award-Winning Author Recognition -- 

Each winner/finalist will be able to promote themselves and their book as an award-winning author and award-winning book, respectively. We make it easy by offering authors many options for to enhance their book covers and online presence upon winning an award.
Medal Award Ceremony -- 

Winners and finalists are invited to the Awards Ceremony during the week of the Miami Book Fair International, the largest book fair in the nation. All award winners and finalists will be brought up on stage to be recognized and have their picture taken. Gold, Silver and Bronze award winners will be presented with a physical Award Medal representing their particular award level.
Bonus Prizes --

Chance to win one of $95,000 in free prizes just for entering., including 5 free hours with an Outskirts Press Book Marketing Specialist, or a free Book Video).
Publisher Consideration --

Chance to be published by an award winning traditional publisher.
Agent Consideration --

Chance to be represented by a leading literary management company
Hollywood Exposure --

Chance to have your book made into a movie or TV show.
Guaranteed Book Review -- 

All entrants receive a complete book review which will be posted on at least 7 popular book review and social networking sites, including the Readers' Favorite site, Barnes & Noble, Google Books, Facebook, Twitter, and Pinterest (unless your book has already been reviewed by the Readers' Favorite team). You can also post the review on your Amazon page. Winners and finalists will receive a mini-critique with ratings for six key literary components of their book, which can be useful in rewrites or as quotes for marketing purposes.
Display of your Book Cover, Summary and Award Image -- 

Winners and finalists will also be featured on a new a Award Contest Results page via a link in the "Our Award-Winning Books" box on every page of the Readers' Favorite site. They also add your Award Seal to your Readers' Favorite review page for both winners and finalists. In addition, they add the words "Award Winner" or "Award Finalist" next to your book in its category listing, so people will know your book is an award winner when they search for books on the Readers' Favorite site.
Personalized award certificate and digital award seals -- 

Each winner and finalist will receive a personalized award certificate and a digital high resolution version of their award seal or finalist seal for their book and other marketing materials.
Roll of high quality, embossed award stickers ($50 value) --

Winners will also receive a roll of 250 high quality, embossed award stickers ($50 value) to affix to copies of their book. These premium, professional looking stickers have a raised shiny layer and work wonderfully on book covers.
Professional, High Distribution Press Release --

Both Readers' Favorite and Outskirts Press announce the results of the competition through premium press releases and blog posts sent to a variety of media contacts and other authors.
Winners will be announced to the Reader's Favorite database which contains thousands of authors, agents and publishers.  Results will also be announced to 100,000 industry professionals through Publishers Weekly. Publishers Weekly has been the authority on book publishing since 1872.  It is read by booksellers, publishers, public and academic librarians, wholesalers, distributors, educators, agents and is critical to booksellers and librarians for evaluating, purchasing and stocking titles.

Chance to have your book made into a movie or TV show by Wind Dancer Films!

The prizes consist of over 20 author services, including a Special Illustration Award competition for illustrated books, a professional radio interview and accompanying press release!
How do you get started?
We've made it as easy as possible. Click on the button at the top of this page to complete your order. We'll handle everything from there.