Featured Bookstore Listing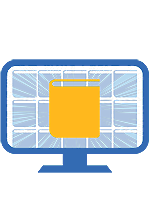 Ever wish your book could be the first thing people see when they come to the Outskirts Press bookstore? Now it can!  Highlight your book with our Featured Bookstore Listing option.
Scroll down to Product Details to learn more.
Your book will be highlighted alongside only 3 other books for an entire month in the prominent Featured Books section of the Outskirts Press bookstore.
Or, if you choose to upgrade to the Featured Bookstore Listing Upgrade option by clicking the box below, you can claim the coveted bookstore banner location at the very top of the Outskirts Press bookstore for an entire month.
In addition, we will promote your book on the Outskirts Press Facebook feed with a direct link to your book's mobile-friendly webpage and submit your press release to our news wire service to drive sales and increase the interest of reviewers, journalists, bloggers, and other members of the media.
Your book's webpage is your book's home.  It's a place to send buyers, reviewers, the media, independent bookstores—everyone!  By driving traffic to your book's webpage, you can feature all the content relevant to your book in one place to encourage people to buy your book. 

If you haven't already enhanced your book's webpage to optimize sales, be sure you do that so it's ready for its Featured Book debut. 




As an added bonus you will have exclusive access to our "How to Maximize your Featured Bookstore Listing" TipSheet to help you prepare your book's webpage for its Featured Book debut.
If you are unsure of how to optimize your book's webpage, we can help! Our Webpage Enhancement Assistance option is just what you need. We can help you:

Add content or replace the existing content with optimized versions that you provide
Link your webpage to your social media accounts
Apply special formatting to elements of your webpage text to draw the reader's attention
Add benefit bullet lists to encourage sales
Add a table of contents to show readers more about what your book offers
Place award graphics to highlight your book's quality
Update your author photo
Embedding video or audio files to engage readers and encourage sales