Amazon Extreme (3 marketing services, one discounted price)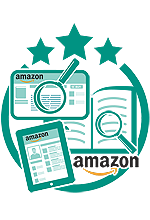 Save 25% on 3 of our marketing services focused on Amazon.com. This package includes a Kindle edition of your book, participation in the Amazon "Look Inside" program, and Amazon Cover Enhancement.Login to your Publishing Center first.
This bundle includes...
Make your book available on Amazon's Kindle e-reader. More formats on Amazon means more exposure on Amazon, and the Kindle is heavily promoted by Amazon

Get your cover on Amazon faster and enlarge it in the search results so more people see YOUR cover over the competition.

Amazon itself has stated that books participating in this program are significantly more successful, on average, than books that do not participate.


5 hours with a
Personal Marketing Assistant


can really make all the difference Details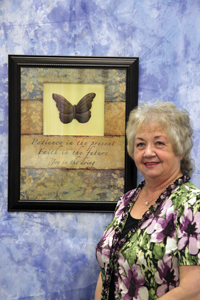 A word from an author about the Amazon Extreme bundle
I'm writing to say how pleased I am with the Amazon Extreme package that I purchased recently. I was delighted when I went to Amazon's website and found my book picture there with the enhanced cover feature--where you can see front and back. Then, I could look inside the book too and find sample texts. I did not have to do the work to establish that feature or wait a lengthy time for it to appear. Thanks Outskirts Press for this marketing option.

Ruth Eastman
Service Details
3 Amazon services for 1 discounted price. The Amazon Kindle is a revolutionary wireless reading device that allows its owners to instantly download books and newspapers. Only books that have been submitted to the Amazon Kindle via the required process and in the required format are available for Kindle readers to purchase and enjoy. Kindle editions of books appear on Amazon and in Amazon search listings just like any other format (such as a hardback edition).

"Look Inside" is Amazon's "online equivalent" to browsing a bookstore. Books that participate in the optional "Search Inside" program through Outskirts Press feature a "Look Inside" icon over their Amazon cover image, which invites potential customers to electronically "flip" through a small section of the book. Amazon claims that books participating in this program enjoy "significant" sales improvement, on average, over books that do not. Equally important is the effect this participation has on your Amazon search results. More data about your book's content is stored by Amazon's computers, potentially resulting in more accurate and targeted search results and recommendations.

Outskirts Press submits your cover image to Ingram at the time of publication. Ingram, in turn, distributes your cover image to online retailers like Amazon and Barnes & Noble. Did you know it can take about 30 days (even up to 45 days in some cases) for your cover to automatically appear on Amazon after the title is published? This is because it can take some time for the data to transfer from Ingram's system to Amazon's. For many authors, this delay is no big deal. But for others, they have marketing efforts underway and they need their cover image up on Amazon sooner. Outskirts Press has the solution! By manually interfacing directly with Amazon, we can over-ride Amazon and Ingram's automatic process and get your cover image on Amazon much faster, usually within 2-3 business days rather than the standard 30-45 days.