Book Launch Bundle (4 marketing services, one discounted price)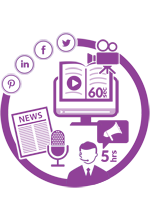 Save time with this popular marketing bundle that includes a custom press release, author platform set-up through social media, a 60-90 second book video trailer with social network distribution, and five hours with a book marketing specialist. If you've published with Outskirts Press, the price is discounted even further, so login to your Publishing Center first before ordering.
This bundle includes...
Have our professional press release writer compose an original, unique press release for your book, submitted to you for your review/approval, and then distributed to our news wire service on your behalf.
a la carte >>
Taking advantage of readily available social media outlets is one of the most cost-effective ways of targeting your audience.
a la carte >>
Books, camera, action! Todays successful book authors are making smart use of viral video marketing to cut through the clutter and get discovered. Are you ready for your close-up? 
a la carte >>
Do you know how to develop a book marketing plan or even what should be included in it? Book 5 hours with a Book Marketing Specialist to do the heavy lifting for you! 
a la carte >>


5 hours with a
Book Marketing Specialist


can really make all the difference Details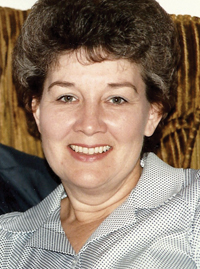 A word from an author about Outskirts Press
Leona was very helpful with everything. She answered my questions quickly and I could go on and finish what I needed to do. Everyone at Outskirts Press was very helpful. I really appreciate how professional everyone was. It was a pleasure to work with everyone there. You have a great publishing team at Outskirts Press. I couldn't have done it without you. Thank you again, Leona. You are great.

Dorothy Mae Arington
more testimonials >>
Service Details
We've taken 4 of our most popular marketing services and packaged them together. Now with one easy order you can get your book promotion off to an explosive start!

The custom, professionally-written press release combines information solicited from the author with the professional expertise of our PR writer for a unique, custom release that is focused on the benefits of your book. 

Are you ready to take your book marketing efforts into the 21st Century? Be among the first authors anywhere to use online video marketing. The Book Video Trailer is like a movie trailer for your book. It's cool, it's hip, it's NOW!

With the exploding popularity of Facebook, Twitter, LinkedIn, YouTube and other social media sites, it's easier than ever to connect with people all around the world--if you know how to do it. But, if you're not sure how to get started or are unsure about how to make connections with your target audience, Outskirts Press can help!

With all these simultaneous promotional tactics going on (custom release, book video, book reviews), what's a busy author to do to keep up with the marketing or follow-up that may result from a viral video or an amazing review? Take it easy, that's what! The Book Marketing Specialist can help you with more personal and specific marketing needs focusing solely on your unique book and "platform" as an author. You will get a 5 hour block of time which includes an initial 30 minute phone consultation and can include as much phone consultation time you and your book marketing specialist feel is warranted to successfully market your book.