Reader Views Literary Awards Submission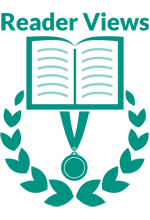 Every year Reader Views honors exemplary books from independent self publishers with the Literary Book Award. Make sure your book is among the ones being considered. For more information, scroll down to the Product Details section below.
At your request, Outskirts Press will enter your book into the annual Reader Views Literary Awards.
How would you like to become eligible to win thousands of dollars in marketing support AND a Literary Award at the same time?
In years past, winners of the Reader Views Literary Award have received expert marketing assistance from renown marketing experts like The Kick-Start Guy, Author Marketing Experts, Perceptive Marketing and others.

Only English language books are eligible with a current-year copyright date. 
If your book is eligible, Outskirts Press will handle everything for you, including:
* the award submission fee

* completing the necessary entry forms and information
* printing, shipping and handling costs of your book to the judges
The annual Reader Views Literary Awards were established to help level the playing field for self-published authors, allowing readers to recognize the most creative and exciting new books in the industry. The Reviewer's Choice Awards program is recognized industry-wide as one of the most respected literary awards programs for independent authors.
TO ORDER: Access the Marketing Screen in your Author's Center and choose Reader Views Literary Awards Submission.
All initial judging will be done by reviewers from Reader Views. They are experts in their fields as well as avid readers. Consider them your reading audience. Criteria for judging is content/originality, presentation/design, innovation, social relevance, and production quality. 

EACH ENTRY INCLUDES: 
•    Book Review - A thorough review of your book will be provided by one of the reviewers/judges.
•    Website And Blog Postings - Review will be posted on the Reader Views websites and blogs.
•    Social Media Coverage - Review shared on social media as well as on Goodreads, Barnes and Noble, Indigo and BookBub if your book is listed with these organizations.
•    Spotlight Features - Review featured in the Reader Views newsletter and Author Showcase page under the Recent Reviews sections.
•    One Grand Prize Entry Admission - All entries eligible for one of the CASH Grand Prizes for Overall Winners in Fiction and Overall Winner in Non-Fiction

Winners will be announced in the spring. Each finalist will receive a certificate and award seal. Grand Prize winners receive additional promotion in First Chapter Plus eMagazine, distributed monthly to libraries, bookstores, media, readers, bloggers, and influencers.