Kirkus Guaranteed Book Review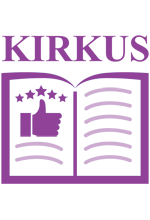 Get an unbiased and guaranteed review of your book from the book industry's renowned Kirkus book critics with the Kirkus Indie review service. Scroll down to Product Details for more information.
Getting a book review from a recognized source can be one of the biggest challenges for authors.
Do you need some help getting past that challenge? A good way to start getting people "buzzing" about your book is to seek out book reviews from quality sources like Kirkus Reviews. There are many book bloggers and sites that review author's books and post their feedback. How do you know you are getting an honest review? Or, worse yet, what if you submit your book and they decline to review it at all?
With the Kirkus Indie Book Review Submission service, you are guaranteed to receive a review of your book.
They provide 100% honest feedback that the author can use as either a promotional tool or to improve upon their future writings. What's best? If your review includes a positive blub or testimonial, Outskirts Press will revise the cover of your book for free so you can put that high-quality quote on your cover (we recommend the front, since that's what most people see when browsing books on Amazon.
Here's what you get:
We will submit your book to Kirkus Indie for a standard turnaround review (10-12 weeks)

We will send two copies of your published book to the Kirkus Indie office.

A qualified reviewer will be assigned your book. Kirkus reviewers include librarians, business executives, journalists from national publications, PhDs in religion and literature, creative executives in entertainment and publishing industries, and other reviewers.

The reviewer will write a standard review (about 200-300 words).

We will then send you the review to be used as you see fit.

If you notify us that you have a new review quote from Kirkus due to this option, Outskirts Press will revise your cover for free to place the quote on your book cover.

Your Kirkus Indie review may be chosen to be featured in the Kirkus newsletter that is read by librarians, booksellers, publishers, journalists, and entertainment executives (unless it's a negative review).
Remember, a guaranteed book review does not guarantee a positive review. Kirkus reviewers are book critics and they will be honest.  But that makes a positive review all that more valuable for marketing purposes. And even a negative review can have a positive element to extract for a blurb or cover quote.  Outskirts Press is not responsible for the content of the Kirkus review and has no control over whether the Kirkus reviewer likes or dislikes your book.  A negative review is not grounds for a refund.   Almost all reviews contain something useful for promotional purposes.

If your book is over 200,000 words, an additional fee will apply.