Elite Distribution Upgrade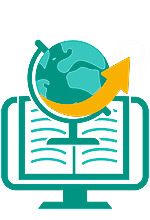 You may think that with the massive distribution & retail network already included with every Outskirts Press package that your book doesn't need anything else. But, as Oliver Twist would tell you, everyone can always use some more.

Scroll down to the Product Description to see how the Elite Book Distribution Upgrade can benefit your book's "findability" around the world.
What's the difference between a successful book and a bestseller? Lots of things, ranging from the book's title, author, cover, and content, to its price, marketing, and distribution network. So, let's talk about that last one for just a moment... It's pretty important.
A "distribution network" is an overly-simplified way of describing how books are distributed and sold. Granted, the distribution network for
every
Outskirts Press book is already great, but if you want to add a cherry to your distribution sundae there's no better way than with the
Elite Distribution Upgrade.
You see, each publisher shares a specified amount of information about each book to distributors/retailers. But
Elite Distribution Upgrade
goes one step further (well, 7 steps further, actually) by supplementing standard information with additional details that are routinely included in traditional publishing efforts but rarely included with self-publishing processes. Until now...
Distributors (such as Ingram) and retailers (like Amazon and Barnes & Noble) have additional "fields" for additional book details that the Elite Distribution Upgrade leverages to help classify, catalog, and categorize your book in a more effective manner. And all search engines perform more accurately when more information is provided about a service or product (like your book). The end result? Better search results, more accurate search results, and by that logic, "higher" search results. In a nutshell: better and easier "findability."
Want an example? Let's look at two of our President's books on BookFinder.com. Click on each book below to see how many sources Book Finder finds, or just compare the numbers displayed below each cover. Want to guess which of these two books was an Amazon bestseller?
| | |
| --- | --- |
| New & Used Outlets: 190 | New & Used Outlets: 101 |
Is nearly twice the "findability" worth a distribution upgrade? That depends upon you and your book...
What does Elite Distribution Upgrade add to our standard distribution?
1. Specific Audience Designation – Working in tandem with BISAC codes, Audience Designation identifies the age and/or grade range of the book's intended reader, which makes this an integral classification for nearly all demographic-specific books, from children's books to books that target the senior market.
2. Additional Keywords – 6 additional and expertly-selected keywords & key-phrases will help all search engines (from Amazon's to Google's), improve your book's "findability."
3. Thema Subjects Classification – Similar to BISAC (the category codes provided to distributors & retailers based upon your book's genre), Thema Subjects content-oriented categorization helps identify the major subject/genre categories for a book. Thema Subjects is used internationally by global distributors, aggregators, and retailers.
4. Searchable Table of Contents – By making your entire Table of Contents searchable by search engine algorithms, all your content will be more easily found by potential readers.
5. Annotated Description – This is a more "search friendly" (ie, shorter, keyword-infused) description of your book.
6. Reviews/Endorsements – Do you have a great review or an endorsement from a celebrity or influencer? Now you can include it, and it becomes "searchable" too!
7. Large Print Identifier – If you've published a Large Print Edition of your book, you can tell search engines that, too.
Scroll up and click the button to complete your order. We'll take care of the rest!