Beijing Book Fair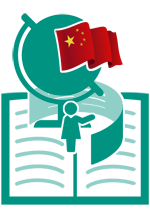 Get your book exposed at the largest and most popular industry book fair and publishing event in China.   For more information, scroll down to the Product Details section below.  
No other country has experienced the increase that China has on the world marketplace, and the readership in China represents an enormous opportunity (and gap that needs to be filled) for translations and publishers seeking to feed the frenzy.
There is surging consumer demand for all types of books.
By arranging exhibition through at Beijing, your book will receive valuable, face-out exposure on an exclusive shelf with 4 other titles. 
A representative will be on-hand to personally answer questions about your book and provide all the necessary contact information for both the author and publisher.
This way, interested parties can make further contact, during or after the fair. All inquiries we receive about your book will be forwarded directly to you for personal follow-up in a Post-Show wrap-up.

Are you ready to tap the potential for self-publishing authors at the Beijing Book Fair? Click the "Add to Cart" button to reserve your spot today!