ForeWord INDIES Book of the Year Awards Submission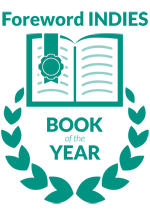 Winning a book award helps separate your book from the rest, especially when it is the coveted "Book of the Year" award, held annually by industry trade magazine, ForeWord. For more information, scroll down to the Product Details section below.
Win $1,500 in Cash
by entering your book into the...
ForeWord INDIES Book of the Year Awards was established to bring increased attention from librarians and booksellers to the literary achievements of independent publishers and their authors.
The ForeWord award process is unique because a jury of their readers, librarians, and booksellers is used to select their top categories as well as choose the winning titles. In making award decisions, they take into consideration editorial excellence, professional production, narrative originality, author credentials, and the overall value the book adds to its target audience.
You sit back and relax while all of the following details are handled for you:
Registering your book with ForeWord Connections

Filling out the required entry forms

Printing, shipping, and handling costs of your book to the ForeWord INDIES Book of the Year Awards judges.

Remitting the award submission fee
All finalists and winners will be notified via email. Finalists are announced the following April. Winners in each category and overall for fiction and non-fiction will be announced at the BookExpo. First, second, and third place winners will be awarded in each category. A $1,500 cash prize will also be awarded to Best Fiction and Best Nonfiction as determined by the editors of
ForeWord Magazine
.
ForeWord Magazine
reserves the right to withhold an award in any category should submissions not meet criteria outlined by editorial and professional production standards mentioned above.
Winners and finalists will also be featured in ForeWord Magazine.
Important information about copyright date eligibility: If you are purchasing this option the same year as the copyright date on your book, you are eligible. If you are purchasing it the year after your copyright date, check with our marketing department about your eligibility. If it is two years after your copyright date, you are no longer eligible for this contest.