Custom Sales Sheet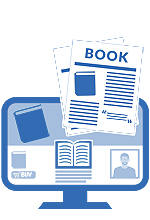 Make first impressions work in your favor with a Custom Sales Sheet that instantly "sells" your book to reviewers, news outlets, booksellers and more.

Scroll down the product details for more information about how to make your sales sheet more impactful.
In the book-marketing game, milliseconds matter. That's why it's so important to make your first impressions count for something—every time. The Custom Sales Sheet from Outskirts Press cuts through the clutter in the competitive field of bookselling to improve your odds of catching the attention of all the right people.

The Custom Sales Sheet beefs up the standard sales sheet with enhanced copy and eye-catching professional graphics. This product upgrade helps sell your book in many ways:
It instantly sets the proper tone and expectations with an image of your book cover and custom graphics that are unique to your book.
Provides book buyers with everything they need to know to make a purchasing decision and follow through.
Stands out from other sales sheets so you grab the attention of news editors, radio/TV show producers, book reviewers and more.
Lends credibility to you and your work.
Here are examples of what the Custom Sales Sheet looks like: