Frankfurt Book Fair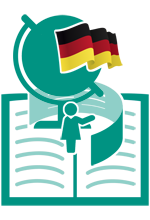 Get your book exposed to over 250,000 visitors at the most popular book fair and publishing event in Germany. For more information, scroll down to the Product Details section below.  
The Frankfurt Book Fair was "officially" born in 1949. Since then, it has evolved into the largest publishing industry event in the world. Foreign rights sales and distribution beyond the shores of America take center stage in here, and each year, over 250,000 publishing professional and industry insiders converge on this event. Authors can plan to reach over 50% more international publishers than at BookExpo or other fairs.
By arranging exhibition through Outskirts Press, your book will receive valuable, face-out exposure on an exclusive shelf with 4 other Outskirts Press titles. A representative will be on-hand to personally answer questions about your book.
Outskirts Press will provide the necessary copies of the book and all the necessary contact information for both the author and publisher. This way, interested parties can make further contact, during or after the fair.
All inquiries Outskirts Press receives about your book will be forwarded directly to you for personal follow-up in a Post-Show wrap-up.