CIPA EVVY Awards Submission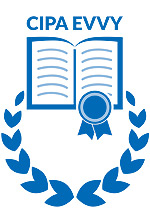 Congratulations!

If you received an official Outskirts Press CIPA EVVY Nomination invitation, this is how you accept your nomination and move one step closer to becoming a CIPA EVVY award-winning author.

Your first step in completing the entry process is ordering this CIPA EVVY Awards Submission service. This fee covers the cost of your paper work, contest entry fees and the cost/shipping of the copies of your book that we send to each judge.

Scroll down for more information.
Become an Award-Winning Author at the CIPA EVVY Awards

Every year, Outskirts Press nominates approximately 5% of the books published that year for official submission to the CIPA EVVY Awards, sponsored by the Colorado Independent Publishers Association.


Official CIPA EVVY Award nominations are hand-picked by Outskirts Press executives and members of the production teams. These nominations represent the very best of our yearly publications.

Being invited is a huge accomplishment. Congratulations!


But don't stop now. To accept your nomination and enter the awards, you must order this optional service. To learn more about how we select our nominees, read this blog by Outskirts Press President, Brent Sampson.

The CIPA EVVY Awards recognize excellence in independently published books. Sponsored by the Colorado Independent Publishers Association (CIPA), the CIPA EVVY Awards are judged by a panel of professionals on a qualitative scale of merit in approximately twenty different categories.


All Colorado publishers who are members of CIPA are eligible to enter for recognition and awards. Every year, Outskirts Press wins more CIPA EVVY Awards than any other participating publisher.

First, second and third place winners, along with "Merit" winners, are recognized in each category. Outskirts Press will most likely, but is not obligated to, announce finalists and/or winners in one or more of our on-going marketing efforts, like our Facebook page and/or via press release distribution.

Potential Outskirts Press nominees are notified via email. If you wish to accept your nomination, you must complete your order from this screen.


This fee includes the EVVY Award submission fee through CIPA, the cost of all the judges' copies of the book, shipping & handling and the completion of all the submission forms on your behalf. Outskirts Press may, but is not obligated to, consult with the author on the most appropriate category to enter. While there is no obligation to accept the nomination, you must accept it if you want Outskirts Press to submit your book to the CIPA EVVY Awards. The CIPA EVVY Awards fee becomes non-refundable once ordered.
CIPA EVVY-Award Winners are announced each summer/fall during a banquet dinner celebration in Denver, Colorado. 


Like all book contests, the CIPA EVVY Awards are very competitive and only the highest-caliber books are recognized from the publisher's submissions across the state. Unlike other book contests, however, fewer than 200 total entries are usually submitted, increasing the statistical odds that an Outskirts Press Official Nominee will be recognized as an award-winning publication.


If your book is nominated to be an official Outskirts Press nominee, you will receive an email from us informing you of the good news. At that point, you must complete your nomination order to accept your nomination! Good luck!


Frequently Asked Questions
1. How are official Outskirts Press CIPA EVVY Award Nominees determined?

Due to the high number of books we publish every year, only One-Click, Ultimate, and Full-Color books are eligible for consideration. Every year, we solicit feedback from our executive committee, publishing consultants, designers, editors, and representatives. Our Official CIPA EVVY Nominees are always books we are particularly proud of because of their beautiful custom covers, professional interior designs, meticulous copyediting, and entertaining and/or informative content presented in a proficient, talented manner.

Sometimes these decisions are subjective (as all book contests ultimately are), but there are some logistic steps a savvy author can take to significantly increase the odds of receiving an official CIPA EVVY Award nomination: invest in a custom cover design and enhanced or custom interior and have your book professionally edited.

2. How do I accept my nomination?

You will receive an official nomination email from Outskirts Press if your book is nominated for a CIPA EVVY Award. This email will include a link to accept the nomination and pay the CIPA EVVY Award entry fee. The fee will automatically be added to your Outskirts Press account and shopping cart. Accepting your CIPA EVVY nomination includes all the costs (books, shipping, and administrative costs) involved in submitting your book to the CIPA EVVY Awards on your behalf.

3. What happens after I accept the nomination?

We will take care of all the details for submitting your book to the Colorado Independent Publishers Association (CIPA) EVVY Awards, including the forms, the fees, and sending hard copies to all the different judges. CIPA usually (but not always) informs us of their EVVY finalists prior to the Award Ceremony. Awards are announced during the annual CIPA EVVY Awards Banquet in Denver, Colorado, which usually takes place in the late summer/early fall. We publicize finalists and the date of the banquet on our blog at Self-Publishing News, so it's a good idea to subscribe to our blog in order to be notified via email of all new announcements. We also announce all the CIPA EVVY winners on our blog after the event.

Winners who are unable to attend the event in person will receive their awards in the mail.

4. What if I am not able to attend the CIPA EVVY Award ceremony?

We will be there to accept the award on your behalf if you're unable to attend (and we will mail you your award certificate)—but we hope you can make it! We love meeting our authors in person!
See what Outskirts Press authors are saying about their self-publishing experience
My representative Jamie was always extremely professional and helpful during the entire process of my book publication. She always responded very quickly to requests and was always helpful throughout the entire process. She is a great role model and a great asset to the Outskirts Press family. I will highly recommend Outskirts Press to my friends and associates and also look forward to doing more business in the future. I am extremely pleased with my book publication and consider this a major milestone in my life . Thank you all very much...
Lawrence N. Weston
author of Avoiding Self Imposed Adversities
From the beginning, and throughout the process of publishing my first book, I felt that I was in the hands of a pro. Dana always took the time to answer my questions in detail and swiftly, and if she didn't have 100% confidence, she researched the question and got back to me. I was very pleased with her and I am also thankful that I was paired with her as an Author Rep.
David Matityahu Ben Avraham
author of There's No Such Thing as Magic Blood
Bridget, as well as the entire Outskirts Press team working with me, are exceptional. They held my hand through the entire process in addition to providing me with welcomed support and encouragement. I am looking forward to our next project together. I have recommended Outskirts Press to several freelance authors in my area. Thank you for making a potentially hectic journey so enjoyable and so satisfying.
Paneque y Diaz
author of More Than What They Seemed
I was very happy with my author rep's responses to me. She did a superb job of answering my questions and helping me through the editing process. She was always available when I needed her. I'm delighted with the outcome--my book looks good and it's selling! Thank you.
Kathleen O'Brien
author of Reclaim Your Right To Grow Old
A great experience with Outskirts Press. I learned a lot in this process. I will do it all over again. Thank you so much.
Esther A. Ota
author of Children: My Heritage - A Testimony
The one-on-one with Lisa was great. Especially the phone call picking out styles, font, cover template etc. She even got a vote on the color. I so wanted to have my daughter's painting as the art work on the cover and she gave me a way to do that. Her guidance helped turn my dream into a reality and sometimes it is still hard to believe until I look at my book. Thank you.
Nancy L. Regas
author of The Art of Being a School Counselor
Outskirts Press has perfected the art of self-publishing. Their process is simple and seamless with everything happening in a timely manner, giving authors complete control over how their book will appear inside and out. And the people there are fantastic. They're friendly, knowledgeable, courteous, patient and quick to reply to emails. What more can an author ask?
Needless to say, I've found a home here at Outskirts Press.
Jim Black
author of Life with Bingo, Miracle on the Gridiron, Football Hero, and Ezra
Outskirts Press changed my life for the better. They turned my adoption memoir into a book that is not only beautiful to look at, it is pleasurable to read, easy to purchase online, and in less than a month already has had a profound impact on many people. A truly amazing company with a heart. Deepest gratitude!
Paul Kimball
author of We Are All Human Beings
The Outskirts Press team was helpful, attentive, prompt and detail oriented during the publishing process. It really felt like a team effort, and everyone worked hard to create an awesome final product that was my fully published book!
Eric B.
author of Realm of the Invader
Having just published my eighth book with Outskirts Press, I can attest to it being a great experience, and I look forward to publishing number nine. Thanks for a great job.
James A. Hunter
author of Soft And Gentle 8
I would like to thank everyone at Outskirts Press for helping me getting my book (Storms of Jaycard) into print. I never thought in my wildest dreams that I would write a book and have it published. Once again, I would like to thank everyone at Outskirts Press for making my book dream come true.
Joseph J. Myer
author of Storms of Jaycard
Previous
Next