Cover Text Refinement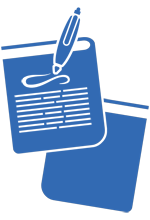 The words on the back of your book must pack a punch! Allow our copywriter to add some zing to your book synopsis and author biography. Scroll to the Product Details section for more information.
IT'S TRUE: People DO judge books by their covers.
Make sure readers are impressed with yours!


Eight seconds is all the time you have to WOW a potential reader into considering your book. 3 seconds for the cover design and 5 seconds for what the cover says.
With so much competition, it's more important than ever to make your book stand out in the crowd.  Only slightly less important than a unique and captivating cover design, professionally written cover copy converts browsers into buyers. 
With the Cover Text Refinement service, one of our professional copywriters will infuse your book's cover copy with marketing appeal and compelling zing to make every one of those 5 seconds count.

Your headline, synopsis, and author biography will be enhanced for optimal appeal. 
Adding the Cover Text Refinement service later at the galley stage will incur additional fees; so it's best to add this service before work begins on your cover design.