Cover Text Refinement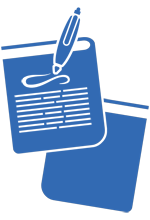 The words on the back of your book must pack a punch! Allow our copywriter to add some zing to your book synopsis and author biography. Scroll to the Product Details section for more information.
Authors publishing under the Ultimate, Full-Color, Basic or Economy packages may select the optional Cover Text Refinement service, where one of our professional copywriters will infuse your submitted headline, synopsis, and author biography text with marketing appeal and compelling zing, to make it sing. Only slightly less important than an exclusive custom cover design, professionally written back-cover text helps convert browsers into buyers.
Adding the Cover Text Refinement option later at the galley stage will also incur edit fees; so to avoid those additional fees, it is best to add this option during pre-production, prior to formatting and cover design.
The author can use any portion of the cover scribed text, or alter it in any way, however the Cover Text Refinement Option fee becomes non-refundable once purchased, regardless of whether the author chooses to use any, all, or none of it.