One-Click Publishing & Marketing Suite for Memoirs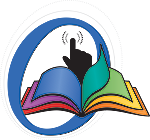 At Outskirts Press, we have been honored to publish many memoirs and understand the dedication it takes to write your personal story. That's why we've created the One-Click Full-Color Memoir package, the perfect ensemble of options to enhance your story. With a custom cover and editing, your memoir will be polished and professional. The assistance you'll receive with our Cover Text Refinement option will engage your reader and the full-color images that you can include will enhance your story. Whether you've written your memoir for future generations of your family or feel that your book is meant to inspire and educate the world, the One-Click Full-Color Memoir publishing package is perfect for your project.
Featuring everything in the Full-Color Package plus everything you see below, this One-Click publishing suite includes everything you need for a professional and successful full-color memoir at a bundled savings. Check it out!


Paperback

AND

Hardback Publication

Many memoirs are published in hardback to serve as a high-quality family heirloom, but paperbacks are more affordable for general use and marketing. What's the solution? Publishing BOTH, of course!

Copyediting for up to 75,000 words

Your manuscript will be edited for typos, misspellings, and contextual word use, and any errors will be brought to your attention, thus giving you the full flexibility of maintaining your "voice."

Professional Custom Cover Design

The simple fact is that people judge books by their covers. Make sure your memoir stands out. You have 8 seconds to attract a buyer's attention. Make them count! Get two different, fully-customized cover designs to choose from, based upon your personal vision.

Cover Text Refinement

A professional copywriter will infuse your submitted headline, synopsis, and author biography text with marketing appeal and compelling zing, to make it sing.

Expedited Service

Accelerate your publishing process. We have expedited authors who publish in 6-8 weeks.

Enhanced Interior Book Design

The Enhanced Interior Formatting with Author Input solicits design requirements from the author in advance of book formatting.

Book Marketing Resource Center

An ever-growing library of marketing tips, guides, resources, and e-books is at your fingertips, taking the mystery out of book marketing.

The Marketing COACHTM

Exclusively available to Outskirts Press authors is the trademarked Marketing COACH, offering creative online assistance, coaching and help on dozens of book marketing topics available 24/7.

PDF E-book Edition Download from Author Webpage

Picture this! A customer visits your author webpage, orders your E-Book, and we deliver the secure file right to them. You aren't involved at all, but you still earn 50% royalties. How easy is that?!

Amazon Look Inside

Amazon itself has stated that books participating in this program are significantly more successful, on average, than books that do not participate.

Book Marketing Specialist

Are you confused about when, where and how to implement a book marketing strategy? Five hours of personal marketing assistance are included, and more 5-hour blocks are available to reserve whenever you want.

40 Image Placements

With the Full-Color One-Click Memoir package, we'll get you started with four free packs of 10-image-insertions.

Apple Book Edition

Make your book available in Apple Books. More available formats means more exposure for your book!

Amazon Kindle Edition

Make your book available on Amazon's Kindle e-reader. More formats on Amazon means more exposure on Amazon, and the Kindle is heavily promoted by Amazon.
Plus a team of publishing professionals to help you every step of the way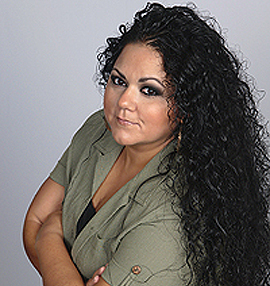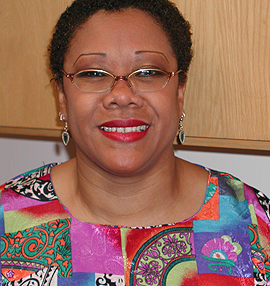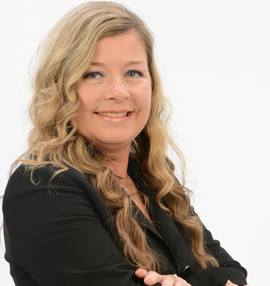 A word from a One-Click author
I expected a good job from a publishing house that is ranked number one in the world. However, from the day I handed in my manuscript, the output at every stage still amazed me — the professionalism, the timeliness, the response to questions, and the efficiency. The ultimate gratification was the finished product. It beat all my expectations. Thanks OP!

Genesis T. Yengoh
more testimonials


Start with a low $35 down payment and your
personal publishing consultant

will be happy to help you Start publishing
Package Details
No doubt, the writing of your memoir has been a labor of love, a test of your patience and fortitude. Now it's time to place your faith in the capable hands of our publishing pros at Outskirts Press. Our team of experts has the know-how to handle everything from the painstaking design and layout of your book's interior and exterior to the publication, marketing and promotion you'll need to get your message to the masses. In addition to expertise, you'll be treated to valuable tangibles, such as an author webpage, press release, and free author copies among other promotional products.
The One-Click Publishing for Memoir package from Outskirts Press is tailored to provide you with all the specific services necessary to successfully publish and market a culinary masterpiece – from a company with more than a decade of publishing successes. One click of the mouse mobilizes a team of publishing professionals and empowers you with start-to-finish publishing, consultation and marketing services that will take the full-time job of publishing and promoting off your to-do list.