One-Click Publishing & Marketing Suite for Spiritual Books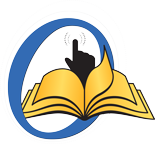 The last few years of movie and television blockbusters have shown that there is a tremendous thirst for messages of faith. You have an important story to tell, so how do you spread your message on a tight schedule with limited knowledge of the publishing industry? The One-Click Suite for Spiritual books from Outskirts Press ensures that with a single mouse-click, you can get started on the road to publishing your labor of love and getting your message out – all on an expedited timeline. If you have a spiritual, Christian or other religiously-themed manuscript and value top-notch customer service, professional editing, custom cover design, and specifically-tailored marketing services for your goals, this is the publishing service for you. 100% royalties and 0% confusion. You get everything you need and we take care of it all! It couldn't be easier, faster, or more convenient.
Featuring everything in the Ultimate Package, plus everything you see below, this One-Click publishing & marketing suite includes everything you need for a professional and successful religiously-themed, new-age, or spiritual book. Check it out!
Professional Custom Cover Design

You have 8 seconds to attract a buyer's attention. Make them count!

Copyediting for up to 75,000 words

Your manuscript will be edited for typos, misspellings, and contextual word use, and any errors will be brought to your attention, thus giving you the full flexibility of maintaining your "voice."

Expedited Service

Accelerate your publishing process. Expedited authors can publish a high-quality novel in 5-7 weeks, or often even quicker.

Cover Text Refinement

A professional copywriter will infuse your submitted headline, synopsis, and author biography text with marketing appeal and compelling zing, to make it sing.

Enhanced Interior Book Design

The Enhanced Interior Formatting with Author Input solicits design requirements from the author in advance of book formatting.

Standard Press Release

After publication, a personalized press release announcing the publication of your book will be available in your Publishing Center for download to use and distribute for marketing purposes.

Amazon Kindle e-Book Edition

Make your book available on Amazon's Kindle e-reader. More formats on Amazon means more exposure on Amazon, and the Kindle is heavily promoted by Amazon.

Amazon Look Inside

Amazon itself has stated that books participating in this program are significantly more successful, on average, than books that do not participate.

Amazon Author Profile

Amazon Author Profiles convert more shoppers into buyers because people like knowing who wrote the book they are considering.

Spirituality & Health Magazine Advertisement

Reach over 85,000 affluent and spiritual book buyers with a co-op color advertisement in the pages of Spirituality & Health Magazine.

Amazon Listing Optimization

Dull or outdated listings don't sell books. Our professional marketing copywriter will spruce up your book description on Amazon and other retail sites, optimizing your copy to appeal to both potential readers and search engines. 

Book Marketing Specialist

Are you confused about when, where and how to implement a book marketing strategy? Five hours of book marketing assistance are included, and more 5-hour blocks are available to reserve whenever you want.

The Marketing COACHtm

Exclusively available to Outskirts Press authors is the trademarked Marketing COACH, offering creative online assistance, coaching and help on dozens of book marketing topics available 24/7.

Espresso Book Machine

The revolutionary Espresso Book Machine allows your book to be ordered, printed and sold right in front of your customer. Your book will be available at every current and future Espresso Book Machine location.
Plus a team of publishing professionals to help you every step of the way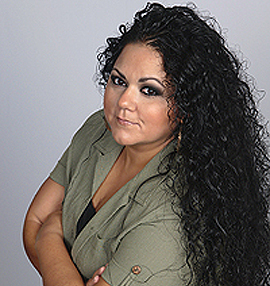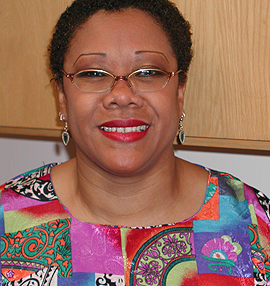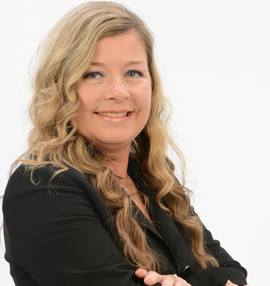 A word from a One-Click author
Thank you, Outskirts Press for helping me make my dreams come true. My definition of success is getting the job done. It's not so much a matter of sales as it is completion, for no art is truly complete until it can be shared. This entire book publishing process was very much a learning experience for me and I was pleased with the help my production team provided. Any questions or problems I had were promptly responded to. I opted for self-publishing to keep maximum control over the production of my work and in all my research, Outskirts Press seemed to offer the most for my dollar. My debut novel is a highly attractive book and has received flattering remarks from my reading audience so far. The Marketing COACH tips are helpful, though not all applicable to my book and situation. I do believe it would be easy to go overboard on spending for upgrades and marketing choices, and all options need to be weighed carefully to determine which are best for the work at hand. I plan on using Outskirts Press again for my future novels, and have no qualms in recommending them to those who ask.

L.F. Falconer
more testimonials >>


Start with a low $35 down payment and your
personal publishing consultant

will be happy to help you Start publishing
Package Details
No doubt, the writing of your spiritual book has been a labor of love, a test of your patience and fortitude. Now it's time to place your faith in the capable hands of our publishing pros at Outskirts Press. Our team of experts has the know-how to handle everything from the painstaking design and layout of your book's interior and exterior to the publication, marketing and promotion you'll need to get your message to the masses. In addition to expertise, you'll be treated to valuable tangibles, such as an author webpage, press release, free author copies and streaming audio, among other promotional products.
The One-Click Publishing for Spiritual Books package from Outskirts Press is tailored to provide spiritual writers with all the specific services necessary to successfully publish and market an important inspirational/spiritual work – from a company with more than a decade of publishing successes. One click of the mouse mobilizes a team of publishing professionals and empowers you with start-to-finish publishing, consultation and marketing services that will take the full-time job of publishing and promoting off your to-do list.