One-Click Publishing & Marketing Suite for Fiction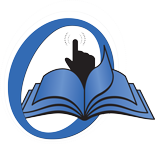 It may have taken hundreds of thousands of keystrokes and mouse-clicks and many sleepless nights to commit your novel to paper, but it takes only a single click of the mouse to get that book into readers' hands! The One-Click Suite for Fiction books from Outskirts Press brings together everything you will need to polish, publish, package and promote your work of fiction in one tidy bundle of production and marketing services. If you have a fiction manuscript and value top-notch customer service, professional editing, custom cover design, and specifically-tailored marketing services for your goals, this is the publishing service for you. 100% royalties and 0% confusion. You get everything you need and we take care of it all! It couldn't be easier, faster, or more convenient.
Featuring everything in the Ultimate Package plus everything you see below, this all-inclusive One-Click publishing suite includes everything you need for a professional and successful novel at a bundled savings. Check it out!
Expedited Service

Accelerate your publishing process. We have expedited authors who publish in 6-8 weeks.

Professional Custom Cover Design

You have 8 seconds to attract a buyer's attention. Make them count!

Enhanced Interior Book Design

The Enhanced Interior Formatting with Author Input solicits design requirements from the author in advance of book formatting.

Cover Text Refinement

One of our professional copywriters will infuse your submitted headline, synopsis, and author biography text with marketing appeal and compelling zing, to make it sing.

Copyediting for 75,000 words

If you want your manuscript edited for typos, misspellings, and contextual word use, our highly recommended basic copyediting option is for you.

Official Copyright Registration

Outskirts Press handles all the details involved in officially registering copyright with our optional Official Copyright Registration service

LCCN and Library of Congress Filing

Outskirts Press acquires a Library of Congress number for you and places it on your copyright page, and submits the appropriate editions of your book to the Library of Congress after publication.

Book Marketing Resource Center

An ever-growing library of marketing tips, guides, resources, and e-books is at your fingertips, taking the mystery out of book marketing.

Amazon Kindle e-Book Edition

Make your book available on Amazon's Kindle e-reader. More formats on Amazon means more exposure on Amazon, and the Kindle is heavily promoted by Amazon.

Barnes & Noble NOOK e-Book Edition with Read Instantly

There are MILLIONS of books available on Barnes & Noble's NOOK. If your book isn't one of them, you are not tapping a very important, and growing, market of readers. Now you can you reach this audience that is already waiting to buy your book.

Amazon Look Inside

Amazon itself has stated that books participating in this program are significantly more successful, on average, than books that do not participate.

Amazon Author Page

Amazon Author Pages convert more shoppers into buyers because people like knowing who wrote the book they are considering.

Book Marketing Specialist

Are you confused about when, where and how to implement a book marketing strategy? Let your Book Marketing Specialist do the heavy lifting for you!

The Marketing COACHTM

Exclusively available to Outskirts Press authors is the trademarked Marketing COACH, offering creative online assistance, coaching and help on dozens of book marketing topics available 24/7.

PDF E-book Edition Download from Author Webpage

Picture this! A customer visits your author webpage, orders your E-Book, and we deliver the secure file right to them. You aren't involved at all, but you still earn 50% royalties. How easy is that?!

Espresso Book Machine

The revolutionary Espresso Book Machine allows your book to be ordered, printed and sold right in front of your customer. Your book will be available at every current and future Espresso Book Machine location.
Plus a team of publishing professionals to help you every step of the way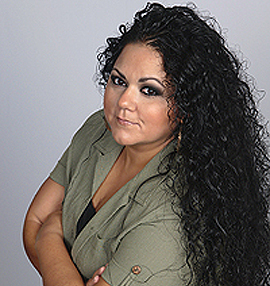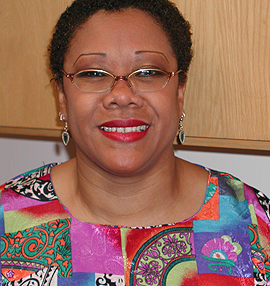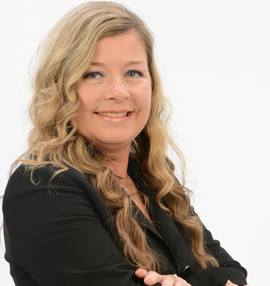 A word from a One-Click author
I knew I wanted to write a novel but had no idea how to publish the finished manuscript. I researched many publishing companies and Outskirts Press One-Click Fiction Package was the best value compared to the other companies. Throughout the publishing process, everyone I encountered was professional and advice helpful. There are many parts of this package that were useful but the five hours of marketing secured six opportunities for me to showcase my book. I am currently writing my second novel and will go with the same package.

McKensie Stewart
more testimonials >>


Start with a low $35 down payment and your
personal publishing consultant

will be happy to help you Start publishing
Package Details
Typing "The End" on the last page of the manuscript is really just the beginning of a fiction writer's journey. After laboring for months, perhaps even years, over every delicious word of your novel, the real rewards begin: publishing and selling. Wouldn't it be nice to take a breather, hand over the reins and place the publishing and promotion work into capable hands?
The One-Click Publishing for Fiction package from Outskirts Press is tailored to provide novelists with all the specific services necessary for successfully publishing and marketing a work of fiction, from a company with over a decade of publishing successes. One click of the mouse mobilizes a team of publishing professionals and empowers you with start-to-finish publishing, consultation and marketing services that will take the full-time job of publishing and promoting off your to-do list.