One-Click Publishing & Marketing Suite for Non-Fiction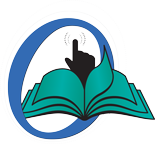 Non-Fiction One-Click Self-Publishing Suite Features & Upgrades
One click and you're done!  That is the magic of the One-Click Publishing & Marketing Suite for Non-Fiction books from Outskirts Press. 
We have taken our decades of industry experience and bundled together the best publication and marketing services for non-fiction authors.  If you have a non-fiction manuscript and value top-notch customer service, professional editing, custom cover design, and marketing services specifically-tailored to your goals—this is the publishing suite for you!
100% royalties and 0% confusion. You get exactly what you need and we take care of everything!  It couldn't be easier, faster or more convenient. 
Scroll down for more details.
Featuring everything in the Ultimate Package, plus everything you see below, this all-inclusive One-Click publishing suite includes everything you need for a professional and successful non-fiction book at a bundled savings. Check it out!
Professional Custom Cover Design

You have 8 seconds to attract a buyer's attention. Make them count!

Copyediting for up to 75,000 words

Your manuscript will be edited for typos, misspellings, and contextual word use, and any errors will be brought to your attention, thus giving you the full flexibility of maintaining your "voice."

Enhanced Interior Book Design

The Enhanced Interior Formatting with Author Input solicits design requirements from the author in advance of book formatting.

Expedited Service

Accelerate your publishing process. Expedited authors can publish a high-quality novel in 6-8 weeks.

Cover Text Refinement

A professional copywriter will infuse your submitted headline, synopsis, and author biography text with marketing appeal and compelling zing, to make it sing.

Official Copyright Registration

All the details involved in officially registering copyright with the Official Copyright office are handled for you.

LCCN and Library of Congress Filing

A Library of Congress number is acquired for you and placed on your copyright page, and appropriate editions of your book are filed with the Library of Congress after publication.

Book Marketing Resource Center

An ever-growing library of marketing tips, guides, resources, and e-books is at your fingertips, taking the mystery out of book marketing.

Custom Topic Press Release & Distribution

Have our professional press release writer compose an original, unique press release for your book, submitted to you for your review/approval, and then distributed to our news wire service on your behalf.

Google Books Preview

Make your book more discoverable on Google with the Google Books Preview Program, complete with your book cover, an enticing sample for readers to browse and convenient links for buyers to purchase.

Amazon Kindle e-Book Edition

Make your book available on Amazon's Kindle e-reader. More formats on Amazon means more exposure on Amazon, and the Kindle is heavily promoted by Amazon.

Amazon Look Inside

Amazon itself has stated that books participating in this program are significantly more successful, on average, than books that do not participate.

Amazon Author Pages

Amazon Author Pages convert more shoppers into buyers because people like knowing who wrote the book they are considering.

Social Media Set-Up

Every author needs a platform on social media, so we will set up high-profile accounts for you on Facebook, Twitter, LinkedIn, and Pinterest and will connect you with relevant users on each platform.

Book Video Trailer & Distribution

Books, camera, action! Today's successful book authors are making smart use of viral video marketing to cut through the clutter and get discovered. Are you ready for your close-up?

Book Marketing Specialist

Are you confused about when, where and how to implement a book marketing strategy? Five hours of book marketing assistance are included, and more 5-hour blocks are available to reserve whenever you want.

The Marketing COACHTM

Exclusively available to Outskirts Press authors is the trademarked Marketing COACH, offering creative online assistance, coaching and help on dozens of book marketing topics available 24/7.

Espresso Book Machine

The revolutionary Espresso Book Machine allows your book to be ordered, printed and sold right in front of your customer. Your book will be available at every current and future Espresso Book Machine location.
Plus a team of publishing professionals to help you every step of the way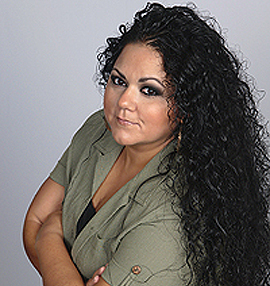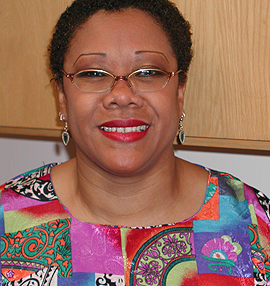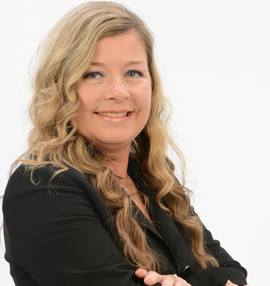 A word from a One-Click author
I was attracted to One-Click publishing because of its inclusiveness. First, writing a book and having the benefit of editorial services is an awesome combination. I am aware that editorial services can be purchased separately but how many people may care about that in the name of saving money? A book without good editing is like food without seasoning.

Marketing is another factor that influenced my decision. You can write a good book and without proper marketing skills and techniques, your book will be collecting dust on the shelves, so to speak. As the saying goes, you get what you pay for.

Vince Brendan Vincents
more testimonials >>


Start with a low $35 down payment and your
personal publishing consultant

will be happy to help you Start publishing
Package Details
Being a published author can drastically help your career as a speaker, coach, and/or counselor. A book can build upon your platform, further establish your expertise, and provide an additional revenue stream. Selling your book from Amazon and Barnes & Noble also opens up a world of new marketing opportunities and potential new clients who are searching for answers, information, and knowledge on your topic right now over the Internet. But selling a book is just the beginning; a book can sell you and your business.
See what our authors are saying about their self-publishing experience
I felt that I was in the hands of a pro...
From the beginning, and throughout the process of publishing my first book, I felt that I was in the hands of a pro. Dana always took the time to answer my questions in detail and swiftly, and if she didn't have 100% confidence, she researched the question and got back to me. I was very pleased with her and I am also thankful that I was paired with her as an Author Rep.
— David Matityahu Ben Avraham, author of There's No Such Thing as Magic Blood
The entire Outskirts Press team working with me, are exceptional...
Bridget, as well as the entire Outskirts Press team working with me, are exceptional. They held my hand through the entire process in addition to providing me with welcomed support and encouragement. I am looking forward to our next project together. I have recommended Outskirts Press to several freelance authors in my area. Thank you for making a potentially hectic journey so enjoyable and so satisfying.
— Paneque y Diaz, author of More Than What They Seemed
I will highly recommend Outskirts Press to my friends and associates…
My representative Jamie was always extremely professional and helpful during the entire process of my book publication. She always responded very quickly to requests and was always helpful throughout the entire process. She is a great role model and a great asset to the Outskirts Press family. I will highly recommend Outskirts Press to my friends and associates and also look forward to doing more business in the future. I am extremely pleased with my book publication and consider this a major milestone in my life . Thank you all very much...
— Lawrence N. Weston, author of Avoiding Self Imposed Adversities
I'm delighted with the outcome...
I was very happy with my author rep's responses to me. She did a superb job of answering my questions and helping me through the editing process. She was always available when I needed her. I'm delighted with the outcome--my book looks good and it's selling! Thank you.
— Kathleen O'Brien, author of Reclaim Your Right To Grow Old
I have been very pleased with the way OP helped...
I have been very pleased with the way OP helped and handled the publishing of both my books. Tina was my first great agent and Dana continued that care and concern. I would definitely use this company again and recommend them to all who are now asking "How can I get published? Please keep up the good work and the integrity you have with your company. May God bless you all for blessing your clients the way you do!
— Charlene Hendricks, author of Times of Refreshing
A great experience with Outskirts Press...
A great experience with Outskirts Press. I learned a lot in this process. I will do it all over again. Thank you so much.
— Esther A. Ota, author of Children: My Heritage - A Testimony
Her guidance helped turn my dream into a reality…
The one-on-one with Lisa was great. Especially the phone call picking out styles, font, cover template etc. She even got a vote on the color. I so wanted to have my daughter's painting as the art work on the cover and she gave me a way to do that. Her guidance helped turn my dream into a reality and sometimes it is still hard to believe until I look at my book. Thank you.
— Nancy L. Regas, author of The Art of Being a School Counselor
Thanks, Outskirts Press...
What a blockbuster learning experience I had being a part of self publishing with Outskirts Press! I felt empowered to the next challenge by both Allison and Dana. Their professional guidance and clear instructions when I needed help was crucial to feeling I could tackle the next step. I look forward to the experience with the marketing team. Thanks, Outskirts Press.
— Barbara Drinkwine, author of Lima Beans for Breakfast
Outskirts Press changed my life for the better...
Outskirts Press changed my life for the better. They turned my adoption memoir into a book that is not only beautiful to look at, it is pleasurable to read, easy to purchase online, and in less than a month already has had a profound impact on many people. A truly amazing company with a heart. Deepest gratitude!
— Paul Kimball, author of We Are All Human Beings
Everyone worked hard to create an awesome final product…
The Outskirts Press team was helpful, attentive, prompt and detail oriented during the publishing process. It really felt like a team effort, and everyone worked hard to create an awesome final product that was my fully published book!
— Eric B, author of Realm of the Invader
Thanks for a great job...
Having just published my eighth book with Outskirts Press, I can attest to it being a great experience, and I look forward to publishing number nine. Thanks for a great job.
— James A. Hunter, author of Soft And Gentle 8
I would like to thank everyone at Outskirts Press...
I would like to thank everyone at Outskirts Press for helping me getting my book (Storms of Jaycard) into print. I never thought in my wildest dreams that I would write a book and have it published. Once again, I would like to thank everyone at Outskirts Press for making my book dream come true.
— Joseph J. Myer, author of Storms of Jaycard
Previous
Next