Custom Full-Color Illustrations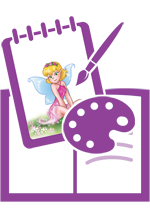 Award-winning illustrations make the difference between a good book and a GREAT one.  And illustrations are not just for children's books—non-fiction, poetry and cookbooks are all enhanced by custom illustrations.

With over 40 artistic styles available, we're certain you'll find just the right one to bring your book to life.  You can be confident your drawings will be completed on time and you'll never have to split your royalties with the artist. In fact, you don't even need to publish your book with Outskirts Press; although we will give you a discount on these prices if you do.

Scroll down to select the illustration style you love most.  Once you've ordered the number of illustrations you need for your book, our Illustrators will work from the descriptions you provide to bring your book to life.  

Want to see more examples of each style?  Click on our sample books or watch a short video. 

Or click here to flip through even more color samples or here for even more black/white samples.
Scroll through our available styles. Click each image to enlarge. Select the style you want for image quantities and pricing.