Book Teaser (30 seconds)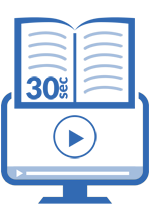 Fast and flashy, the Book Video Teaser is a cost-effective way to kick-start your viral video promotional efforts. Scroll down to Product Details for more information.
Authors published with Outskirts Press can save 10% on this option by ordering from within your Publishing Center. Login now and save.
Book Video Teasers are exciting video announcements, available exclusively through Outskirts Press, for the purposes of announcing the publication of your book and getting your social and video networking efforts off to a flashy start!
A Book Video Teaser is different from the more robust, and longer book videos you may have started to see popping up all over the internet.  Outskirts Press offers both Book Video Teasers and Book Video Trailers as options for authors, regardless of where your book was published.
Book Video Teasers are approximately 30-seconds long--fast and flashy--featuring your book cover, your author photo (if supplied), and availability.
Press PLAY to watch a sample of a Book Video Teaser.
Pretty cool, right?  Believe it or not, one of our competitors charges over one thousand dollars for a similar 30-second book video teaser...You always get the best value at Outskirts Press.
With the popularity of sites like YouTube and Facebook, any author can create a profile and start uploading videos for the purposes of promotion. The trick becomes having something worth uploading. Producing professional looking videos is complicated, time-consuming, and difficult. That's where Book Video Trailers and Book Video Teasers can really come in handy.
Your Book Video Teaser will be delivered to you as an .mp4 file via email. Once you have the .mp4 file, you can start your viral video promotion. Here are the most popular video sharing sites:
How it Works: The Book Video Teaser is a randomly generated 25-35 second video clip that features the following specific elements of your book: title, author byline, cover, author photo (if supplied), retail price, and a specific and unalterable snippet of licensed music. The random nature of the creation process ensures that no two videos are ever exactly the same.  Book Video Teasers cannot be edited or recompiled once delivered without another Book Video Teaser purchase.


Author Testimonial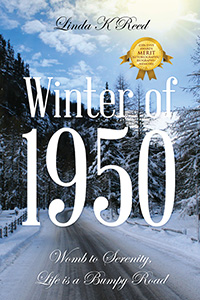 "I am beyond thrilled that I purchased the Book Video Teaser feature Outskirts Press offers for several reasons. The Book Video Teaser that was created for me, captured my heart. At the moment I saw this teaser, I knew my dream had been realized. Just the obeisance this teaser created was surreal. I can not thank Outskirts Press enough for the teaser that was created for me. It still touches my heart when I see it!."

- Linda K. Reed, author of Winter of 1950