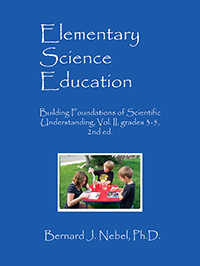 Elementary Science Education
Building Foundations of Scientific Understanding, Vol. II, grades 3-5, 2nd ed.
Paperback
Retail Price: $34.95
Buy 1-9 copies: $31.46 each save 10%
Buy 10 or more: $26.21 each save 25%
You save: 10%
Book Details:
Scroll below for more information about this book, provided directly by the author.