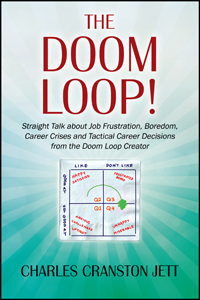 The DOOM LOOP!
Straight Talk about Job Frustration, Boredom, Career Crises and Tactical Career Decisions from the Doom Loop Creator.
Paperback
Retail Price: $16.95
Buy 1-9 copies: $15.26 each save 10%
Buy 10 or more: $12.71 each save 25%
You save: 10%
Book Details: Scroll below for more information about this book, provided directly by the author.