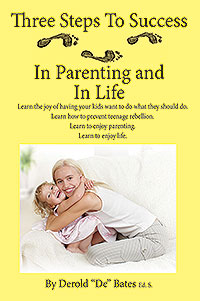 Three Steps to Success in Parenting and in Life
Learn the joy of having your kids want to do what they should do. Learn how to prevent teenage rebellion. Learn to enjoy parenting. Learn to enjoy life.
Paperback
Retail Price: $10.95
Buy 1-9 copies: $9.86 each save 10%
Buy 10 or more: $5.48 each save 50%
You save: 10%
Book Details: Scroll below for more information about this book, provided directly by the author.