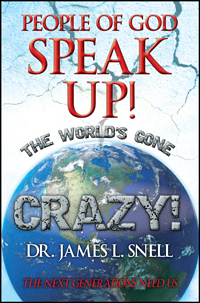 People of God Speak Up! The World's Gone Crazy!
The Next Generations Need Us
Paperback
Retail Price: $19.95
Buy 1-9 copies: $17.96 each save 10%
Buy 10 or more: $11.97 each save 40%
You save: 10%
Book Details: Scroll below for more information about this book, provided directly by the author.