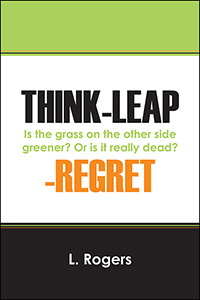 THINK-LEAP-REGRET
Is the grass on the other side greener? Or is it really dead?
Paperback
Retail Price: $12.95
Buy 1-9 copies: $11.66 each save 10%
Buy 10 or more: $9.71 each save 25%
You save: 10%
Book Details: Scroll below for more information about this book, provided directly by the author.