Amazon Launch Bundle (3 marketing services, one discounted price)
Save 25% on 3 of our marketing services focused on Amazon.com. This bundle includes the following options: Amazon Search Inside the Book, Amazon Listing Optimization and Amazon Author Page, plus exclusive access to the "Everything You Need to Know About Selling Your Book on Amazon" Marketing Tip Sheet. Scroll down to Product Details for more specific information.
Please be sure you are
logged-in
and then select one of your Titles to add this option to your cart.
Amazon Launch Bundle
3 Amazon services for 1 discounted price
Save 25% off a la carte pricing

Amazon Author Page

Amazon Author Pages convert more shoppers into buyers because people like knowing who wrote the book they are considering. If you are an expert who has published a non-fiction book, your Author page should share pertinent information about your expertise. If you are a fiction writer, your Author Profile is an invaluable space to build your brand. The same holds true if you are a poet or children's book author.

In fact, regardless of the type of book (or books) you have published, your Amazon Author Page serves one very important task: it sells YOU to your potential readers.

The Author Page is more than just a new section on your sales page. It is your entire author presence on Amazon! And when set-up correctly, your Author Page includes...

your entire bibliography of published books

all your book videos and/or video teasers

a direct RSS feed to your author blog

and so much more!

---

Amazon Search Inside the Book Submission

Amazon's "online equivalent" to browsing a bookstore. Books that participate in the optional "Search Inside" program through Outskirts Press feature a "Look Inside" icon over their Amazon cover image, which invites potential customers to electronically "flip" through a small section of the book. Amazon claims that books participating in this program enjoy "significant" sales improvement, on average, over books that do not. Equally important is the effect this participation has on your Amazon search results. More data about your book's content is stored by Amazon's computers, potentially resulting in more accurate and targeted search results and recommendations.

---

Amazon Listing Optimization

The importance of your product sales page on Amazon cannot be overstated. The trick is to include relevant, compelling, sales information (with a marketing slant) that will not only increase the number of people seeing your page (thanks to search engine optimization) techniques, but will also increase the number of those people actually buying your book.

Your book description should do a good job of pitching and selling your book independently of any other efforts you are taking. That means your Amazon sales content has to be written in such a way that helps search engines find your book sales page and motivates readers to buy your book. While it may sound simple enough, writing such a successful book description often takes time and research.

Our professional copywriters spend a lot of time around books. We know what makes shoppers buy books. And our marketing folks know what content search engines respond to. By combining these skills with the Amazon Listing Optimization option, your Search Engine Optimized and "Polished" sales content means more people can potentially find your book with less effort on your part.
Author testimonial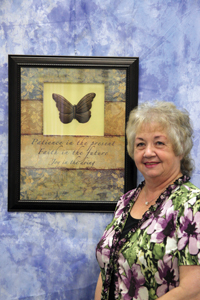 "I'm writing to say how pleased I am with the Amazon Extreme package that I purchased recently. I was delighted when I went to Amazon's website and found my book picture there with the enhanced cover feature--where you can see front and back. Then, I could look inside the book too and find sample texts. I did not have to do the work to establish that feature or wait a lengthy time for it to appear. Thanks Outskirts Press for this marketing option."
- Ruth Eastman, author of Butterflies and Becoming REAL