The 5K Zone
Cold War Border Intrigue
by Gary R. Hall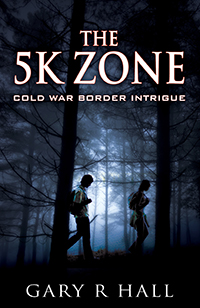 The 5K Zone
Cold War Border Intrigue
by Gary R. Hall
Published Oct 31, 2015
363 Pages
Genre: FICTION / Historical / General
Book Details
"Lucky . . . and Good" Escape from 1958 Czechoslovakia.
Peter Ackerman and Trudi Kehle were youngsters in 1945 when the Russians occupied the Czechoslovakian Sudetenland. Peter escaped as a boy and structured his life to enable a return to find his parents and evidence of horrific ethnic German expulsions. In 1958 Peter returned as a US Army Special Forces sergeant. When he found Trudi, quite accidentally, on her temporary pass in West Germany, they plotted her family escape from behind the east-west border. In his young life, Peter has the unique experience of life under Nazi control in the Sudetenland, the American military in West Germany, as a refugee boy on a post-war West German hops farm and as a displaced person in America. All before he returns to his homeland. His observations about rights to land, oppressed people and Nazism that he gained through that experience is enlightening. Trudi's life, under Russian and Czech control, has been depressing. When her mother's Czech husband died, they were hopelessly stranded as second-class citizens. Only Trudi's athletic ability and her administrative assistant job with a Russian Colonel made her life bearable. Finding Peter changed everything for her. Peter's entry into, and their dual escape from Czechoslovakia were both lucky and the result of their determination and ingenuity.
About the Author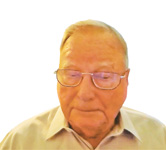 Gary R. Hall
Gary is a graduate of the University of Washington Forestry School and currently lives in Everett, Washington.