Dance Because You Can
5 Steps to Transform Trauma into Triumph
by Amy Jordan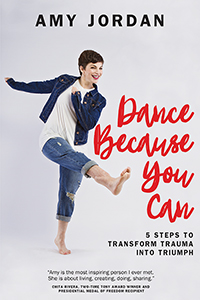 Dance Because You Can
5 Steps to Transform Trauma into Triumph
by Amy Jordan
Published Aug 14, 2018
204 Pages
Genre: SELF-HELP / General
Book Details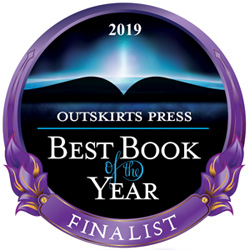 2019 BEST BOOK OF THE YEAR AWARD - FINALIST
EVVY AWARD WINNER
Have you ever felt pinned down by life? Have you ever had a moment when you thought things would never get better? Guess what? You are not alone.
Dance Because You Can is a direct pathway to getting through any obstacle and transforming trauma into triumph. The book from Amy Jordan, critically acclaimed award-winning author, speaker, coach, and choreographer, walks you through her five-step system of D.A.N.C.E In the end you have a tool kit that works for pretty much any adversity in life.
The book is poignant, funny, tragic, and truthful. Jordan parallels her dramatic and life-threatening experiences, proving that value can be created from any situation. She challenges and triumphs life with difficult-to-manage type 1 diabetes, recovery from an eating disorder, a dream of dancing professionally, or challenging an MTA bus.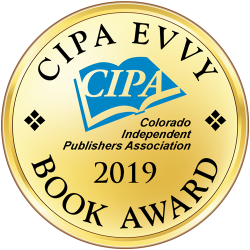 Whatever you are facing right now, no matter how tough it seems, this book will help you feel better and create answers. There is light at the end of the tunnel.
Her professional company, The Victory Dance Project, has honored legends of dance and stage including Chita Rivera. Jordan's work has been featured in The New York Times, Los Angeles Times, NY Post, and FORTUNE magazine among others. Amy is an in- demand motivational speaker and coach speaking for groups from ten to ten thousand, including corporations, organizations, youth programs, leadership development, health organizations, and schools.
This is an amazing book. Amy's message is empowering and impactful. Thank you for sharing your message to encourage everyone to never give up.
James Malinchak, Star of ABC's hit show 'Secret Millionaire', World's premiere speaker, trainer and coach
This book: 'Dance Because You Can', simply says if you reach a point of impossibility, a seemingly unfixable challenge, this 5 Step system will help anyone facing any adversity to Transform Trauma into Triumph and dance your victory dance! -Kevin Harrington
Original Shark on 'Shark Tank'
Inventor of the infomercial: Sold over $5 Billion on TV
"Dance Because You Can
I love that message.
Thank you for inspiring the world.'
-Leeza Gibbons,
Emmy winning journalist, Former Host: Entertainment Tonight
This is an amazing woman with an amazing story.
If you would like to take your life to the next level and move through what you think is stopping you;
Amy Jordan can help you do that.
-Jack Canfield
New York Times Best Selling Author
Chicken Soup for the Soul
The Success Principles
Star of the breakthrough movie: 'The Secret'
http://www.amyjordanspeaks.com