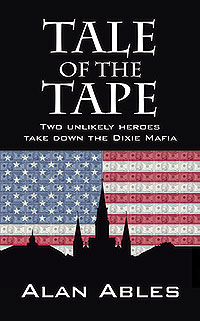 By the 1980s, the Dixie Mafia was at the zenith of its power; its tentacles spread from New Orleans to State Department bureaucrats, Colombian drug cartels and around the world to the men just beginning to invent modern terrorism and trade in nuclear materials. Today's headlines are only now exploring the depth of that corruption. Tale of the Tape takes historical events – CIA-sanctioned drugs-for-guns trade in Central America, a Soviet "sailor" returned by U.S. authorities to the ship from which he had just escaped and intrigue behind the 1988 Republican convention in New Orleans – and embarks on a riveting adventure. From New Orleans to Washington, D.C., South America to Alaska, Tale of the Tape reveals that power-hungry decade. Tale of the Tape is a story of betrayal and redemption, honor and disgrace. It is a story of men who would do anything for power and prestige, and it is the story of the two unlikely heroes who took them down.
In Washington, D.C., knowing more means surviving longer. Trading in secrets and embarrassing personal details is the coin of the realm, an endless font to nurture extortion, promotion and respect among like-minded minions. Rumors of secret trips to Alaska by intriguing combinations of very high-ranking individuals aroused curiosity, especially among the non-participants. As always, the uninvited – especially the most highly developed paranoids among them – were quick to identify patterns. As the presidential election calendar neared the nominating conventions, the feverish desire for intelligence far beyond its legitimate interest was rising exponentially. Conventional wisdom among the seasoned old timers who had survived under administrations from both sides of the aisle was reassuring: the two-term President Frank H. Lehman was popular, and his rumored hand-picked successor, former director of the FBI Hayes Abbott, was sure to receive the Republican nomination at the convention this summer in New Orleans. With a weak field among a lack-luster stable of potential Democrat candidates, Lehman – now dean of Pepperdine University's law school – was odds-on favorite. But, others among the Capital City's most powerful criminals – including the Principal Deputy Secretary of State for Immigration and Commerce – knew that an Abbott administration spelled disaster. Lack of any real attention from the well-meaning but detached Lehman Administration had enabled Nathan Langford Pierce and his partners to grow their fortunes and influence among the DC ruling class. The Republicans established an anti-crime reputation by winning widely publicized convictions, mostly of old Italian Mafia dons and capos on the East Coast. The real effect on organized crime was minimal: these were fading criminals and syndicates. They were well past their prime, no longer competitors with the money and political influence growing exponentially within the untouchable South American drug cartels and – to a lesser extent – Middle Eastern suppliers. The Dixie Mafia fell neatly between the cracks. They operated in large Southern cities and in the rural counties surrounding them, where law enforcement experience – especially with homicide and organized crime – was weak to non-existent. Members often established legitimate junk and antique businesses, like Secretary Cotton's Rue Royale Collectables and Monte Verde in New Orleans, as fronts for selling stolen merchandise, most often to other members of the network. When suspicions were aroused, the operators simply closed shop, moved to a new location or curtailed illegal activity for a while. Local police soon lost interest. The feds never looked.
Powered by WebRing.
About Alan Ables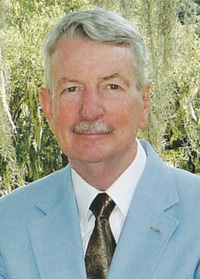 Alan Ables is a career U.S. Navy officer who served in Asia, the Middle East and South America. He is a print and broadcast journalist and photographer, editor, speech writer, crisis communication expert and a college English instructor.
5 x 8 paperback cream
Instant e-Book Download
Note: e-Books are for electronic enjoyment only. They may not be edited or printed.
Genre:
FICTION / Action & Adventure
Publication:
Nov 27, 2013