Choose the Cover for Your Book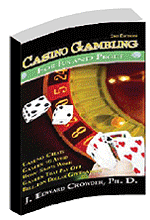 Professionally designed custom cover
The simple fact is that people judge books by their covers. Make sure people are impressed with yours. To watch the Custom Cover video or to compare Standard Covers with their Custom Cover counterparts, scroll down to the Product Details section below.

---
Industry stats indicate you have approximately eight seconds to attract a customer to your book. The cover is the single most important element of a professionally published book (although it might be tied with professional editing, which we also highly recommend).
If you want an exclusive custom cover designed specifically for your book according to your specifications and/or using an image you own or envision, this option is for you.
Press the "Play" button to watch the video about our Custom Cover Design


Providing concept sketches, images, or photographs of what you have in mind is helpful in creating a cover that matches what you want. Custom cover designs are not original illustrations. For that, you will need to choose our Professionally illustrated artistic cover design option.

A custom cover design is an original design using graphic elements and pre-exisiting images or photographs that communicate your specific concept or message while conforming to industry standards for covers.
You may wish to provide a photo or image for actual use on your cover, and if so, it must meet the following criteria:
You must own the rights to publish it and be able to provide documentation when requested by your Author Representative. Outskirts Press takes copyright infringement seriously and only accepts images or photographs that you own or have authorization to use.

The image must be high-resolution (at least 300 dpi). Anything less results in a less than optimal cover image.
While describing the cover you envision in the form above, please also Indicate color and/or font preferences if you have strong feelings about that. Anything left out will be put into the capable hands of our cover designers.
And what capable hands they are!
Here are the details of exactly how the custom cover design process works:
You send us a detailed explanation of your cover design using the form above and provide any collateral images or fonts that may apply.

Within 7-10 business days after you have approved production to start, we will email you 2 different concepts based upon your input. If you provided a very detailed concept initially, one of these design concepts will be yours, fully meeting our cover specifications.

You will select one concept and if necessary, may send another email describing any required modifications. The unchosen concept belongs solely to us.

Your minor changes will be made and you will review the final custom cover during the online galley proofing process.

If you want more changes, additional modifications to the cover are billed in 15 minute increments at $50/hour.
What are some other reasons to get a Custom Cover?
We publish 150 books a month and we cannot highlight all of them in our newsletter, so books without custom covers rarely, if ever, receive exposure in our newsletter.

All Ruby, Diamond, and Pearl books are available in our bookstore, but only books with Custom Covers are highlighted in the "Front 100" browse section.
Important details about the Custom Cover option:
The custom cover design is not comprised of an original "from scratch" illustration. If you require an original illustration for your custom cover, select the "Professionally illustrated artistic cover" option instead.

The custom cover does not involve an original, custom photo shoot.

A custom cover is designed to meet your requirements as close as reasonably possible, using stock photograph images that already exist. While the designers are extremely adept at manipulating multiple images for the desired effect, you must understand that certain limitations may exist in the availability of precise photographs; compromises from your original vision may become necessary. An unwillingness to reach a compromise does not justify a refund if the cover designer has already put forth time and effort on the cover.

While "sample" images do not need to meet any set requirements, if author-supplied images are to be used within the actual cover design, you must own the rights to the supplied materials and they must be 300 DPI at the necessary cover size (meaning, for example, that a 6x9 book must receive a cover image at LEAST 6x9 inches at 300 DPI). Images that are not supplied at the appropriate 300 DPI resolution and size may still be used at Outskirts Press' sole discretion, and/or with your full understanding that print-quality may suffer in light of the lower-than-optimal resolution; and this does not constitute justification for a new cover, revision, or refund in any way. Given the time and expertise our cover designers put into every custom cover, fees for the custom cover option become non-refundable once the cover designer begins working on the initial concepts.
---