Ultimate Publishing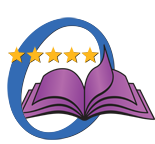 The Ultimate publishing package from Outskirts Press offers the greatest profit margin and the most free options of any publisher. All Ultimate books include a full-color cover, standard interior black & white formatting, an ISBN number, and unlimited wholesale printing, fulfillment, and distribution via Amazon, Barnes & Noble, Ingram, Baker & Taylor, Bertram, and others. You have your choice of over 30 formats, plus 20 free image insertions, 3 free rounds of galley revisions, and one-on-one support with your publishing consultant and author representative throughout the process. Plus Book Publishing Tip Sheets, the Book Marketing RoadMap, the Marketing COACH, and 4 included options, each worth $99 (Audio Excerpt, Back Page Promo, Spring Arbor Distribution, and a Standard Press Release). It's literally a value that cannot be beat!
Compare & Save with Outskirts Press
We've analyzed the competition so you don't have to. Here are prices from four of our largest competitors for their top-of-the-line a la carte black/white publishing packages. Why pay for options you may not need? Flexibility and customization: just two more reasons why Outskirts Press is rated #1.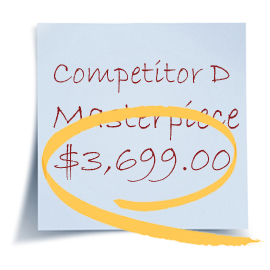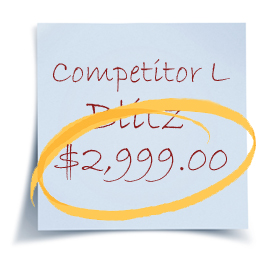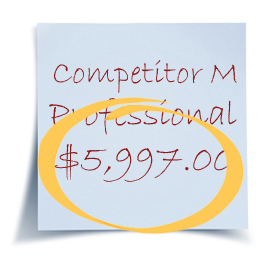 Included Free with the Ultimate
31 Trim Size and Format Choices

The Ultimate offers all the standard book sizes, from 5x8 to 6x9 to 8.5x11. But we also offer atypical sizes to ensure your book is exactly how you envision. Also available are hardback formats with or without dust jackets with either option of glossy laminated finish or matte finishes.



Spring Arbor Christian Distribution

The Ultimate already offers the widest distribution and availability in the industry, and if your book is religious or Christian in nature, we'll submit your book to Spring Arbor for consideration on your behalf. If Spring Arbor accepts your book, we'll handle those extra details for you.



Cover Style Customization

The Ultimate package includes 20 available cover styles to choose from and further modify by choosing from an image library of thousands upon thousands of pictures. It's almost (but not quite) like getting a custom cover for free. Nothing beats our custom covers.

ISBN and Barcode

A Bowker issued ISBN is a book industry requirement for distribution and retail sales. Every Ultimate package includes an ISBN and a barcode on the back cover of the book, with the option of adding your own Private Label ISBN if you prefer.



Standard Interior Book Formatting

Another reason Outskirts Press is rated #1 is because our books look so professional, both on the outside and the inside. Every Ultimate package includes free standard interior book formatting by a real, live (and talented) human being.



Standard Press Release

Every Ultimate package grants you access to your exclusive Publishing Center after publication, where your Author Toolkit gives you control over your author webpage, your sales sheet, and your standard press release, which you can re-print as much as you want.



Standard Audio Excerpt

Every Ultimate package comes with its own free author webpage, including a "media" section for your optional book video teaser and your included standard audio excerpt. This is where you can record a passage from your book or telling your webpage visitors something about you or your publication to motivate them to make the purchase.



10 Paperback Author's Copies

Once you receive your publication notice, you will be invited to order your 10 free paperback author's copies, which includes free shipping within the continental United States. You'll be able to order more author's copies at any time for your below-wholesale author's price in quantities as low as 5 at a time.


Start publishing today with the help of your
personal publishing consultant

for a $35 down payment. Start Now
Available Upgrades with the Ultimate
The Ultimate is the #1 publishing package at the #1-rated self-publishing firm because it includes so much: industry-high royalties, more included services, and more available upgrades than anywhere else. That way, you get precisely what you want (without paying for what you don't).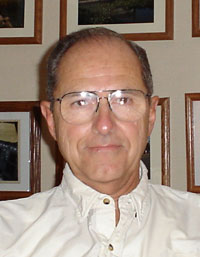 A Word from a Ultimate Author
I have published four books with Outskirts Press. The company's professional staff, impeccable ethics, top-notch service, and outstanding finished product have enabled me to fulfill a life's dream: to become a successfully published author.

Andrew J. Rodriguez
more testimonials >>
Package Details
All our covers are full-color, unless purposely requested/submitted by the author to be in black/white. All Ultimate interiors are black/white.
Paperback specifications: Paperback bindings are high-quality perfect bound. We create only industry-standard, high-quality books, so we do not offer comb or spiral bindings.
Hardback specifications: Casebound formats are full-color laminated casebound covers, such as the type you commonly see on textbooks, cookbooks, and children's books. Casebounds are now available with full-color glossy laminated covers or a full-color matte finish. Dust jacket formats are cloth-stitched hardbacks with gold foil stamping on the spine, completed with a full-color wrap around dust jacket.