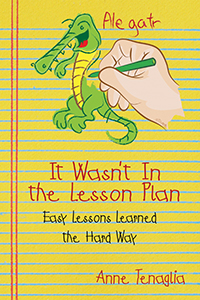 Lesson plans are an essential part of a teacher's day and help to guide the learning process in the classroom. But Anne Tenaglia discovered early on that there were more crucial ways to ensure the success of her students. Even an advanced degree does not guarantee that a teacher will be able to help their students succeed. Most of the time, the more valuable tools were not in the lesson plan at all. Anne takes us into the world of an urban elementary school, the lives of her students, and their trials and tribulations. As much knowledge as she imparted to her students, they returned the favor by teaching their teacher how to make them want to learn. These lessons did not come easy, they were learned the hard way, but each one brought their teacher to a closer understanding of the needs of each student. In It Wasn't in the Lesson Plan, laugh at the antics of a student who copes by turning down his hearing aid, or the young man who uses humor to deal with his hard knock life. Beam with pride at students who used lessons learned in reading, writing, and math to take them far. Admire the students who, despite all odds, become contributing members of society. Each of the students in the book teaches their instructor new ideas that help transform the lives of other students down the line. And through it all, music, empathy, and respect are interwoven and ever-present in the daily trials and triumphs in the classroom.
Media Center
Press play to listen to audio excerpt...
About Anne Tenaglia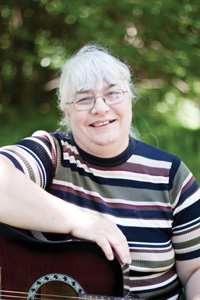 Now retired, Anne Tenaglia decided early on a teaching career, tutoring with the Community Service Corps in high school. After college graduation, Anne taught primary grades and science. She later instructed remedial math for eighteen years, and finished her education career with more than a decade in fifth grade. She has mentored intern teachers, written math curriculum, and served as a math consultant to schools in Pennsylvania and New Jersey. Music plays an important part in her personal life as well as her school life. Anne is proud to have introduced almost 100 students to the joys of playing music and writing their own musical compositions through Little Kids Rock. She plays fiddle, guitar, and bodhran, cross stitches,sings in a choir, and is a Humane Educator for the Chester County SPCA in her spare time. Email her at info@annetenaglia.com or phone her at 302-351-3304 and leave a message
6 x 9 paperback cream
Instant e-Book Download
Note: e-Books are for electronic enjoyment only. They may not be edited or printed.
Genre:
BIOGRAPHY & AUTOBIOGRAPHY / Personal Memoirs
Publication:
Aug 28, 2013