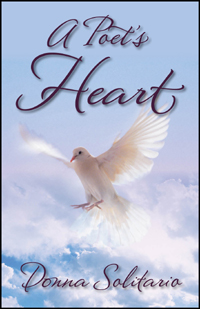 "A Poet's Heart" Is both heartwarming and poignantly disquieting. Captivating with a strong artistic voice which will indelibly speak to one's soul. With a powerful connection to the author's thoughts, feelings, words, and images. Leaving upon the heart, a lasting presence of love.
Media Center
Press play to listen to audio excerpt...
About Donna Solitario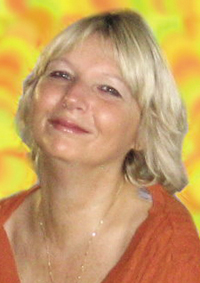 DONNA M. SOLITARIO is the author of: "Embrace the Light; a Woman's Story Through Poetry to Touch Your Heart" Website: http://outskirtspress.com/PoemsFromaWomansPointofView Donna is also the author of: "Coming Home to My Heart; For Inner Peace" Website: http://outskirtspress.com/DonnaSolitario Donna earned a BS in Human Service, and a Certificate in Special Education. With over ten years experience as a Special Education Teacher. She has experience in Domestic Violence Counseling, and Tutoring. She is currently a GED Instructor. Donna is a Poetry Ambassador, who has won several poetry awards. She is featured in the inspiring celebrity book, "Dream Reachers" with Icons such as: Clint Eastwood, Tanya Tucker, Ann Southern, and new, uprising, stars, and artists. Donna enjoys ministering to youth and adults to inspire spirituality.
5.5 x 8.5 paperback white
Instant e-Book Download
Note: e-Books are for electronic enjoyment only. They may not be edited or printed.
Genre:
POETRY / Subjects & Themes / Inspirational & Religious
Publication:
Jun 30, 2011