Success Stories
Author Testimonials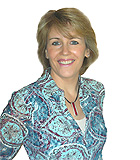 "I was thrilled with the end result." - Kari Caulfield (Westbury, NY), author of Pretty Blue

In Author's Words
Author Testimonials
---
Introducing Barkev Khatchadourian, author of Patterns of Life
Tuesday, May 21, 2013, 4:00:48 PM | Outskirts Press
"I am very happy and pleased to be part of Outskirts Press published authors. Thank you."
Barkev Khatchadourian, D.O., PH.D. Fellow of the Society for Nutrition and Preventive Medicine. He holds a doctorate in Osteopathic Medicine and Clinical Nutrition, he is a researcher in holistic medicine and is award winning by the American Holistic Sciences Physician award. Dr. Khatchadourian is the author of eight widely read books and is best known for his best-selling, Can I Feel Well If I Eat Well and Restore Health Prolong Life. Barkev spends much of his time on his own writing toward a new book.
---
Introducing Capt Bob Grant, author of Salty Dog
Monday, May 20, 2013, 4:00:54 PM | Outskirts Press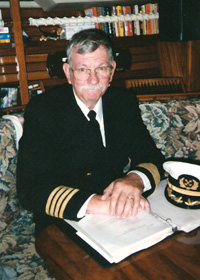 "This was FUN and I am selling books! I have already started my next book. Outskirts Press made it easy and fun. The help just keeps coming. I feel like Colleen, my Author Representative, was working for me full time. Great Job. Keep it up."
Born Robert E. Grant in Atlantic City, New Jersey. Bob grew up along the coast of New England. After graduating Dover New Hampshire High School, he joined the US Navy, became a naval aviator and spent twenty years serving his country. Bob is an accomplished captain and aviator. He possesses a wealth of practical experience gained by cruising the oceans of the world. He is an avid "HAM" radio enthusiast, KD4HCR, renowned for his sparkling wit.
---
Introducing Randy Cochran, author of Critter Golf
Sunday, May 19, 2013, 4:00:42 PM | Outskirts Press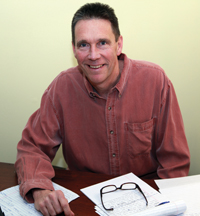 "I had an outstanding experience with Outskirts. I am so new at this and I continually flooded the various reps with tons of rookie questions. Nobody at Outskirts made me feel like a goof for asking…they simply provided the answers. I appreciate them never laughing to my face. It was very noble of them. I thank all the team. "
Randy Cochran grew up as a caddy and attended Marquette University after receiving a Chick Evans Scholarship. He finished Marquette majoring in communications. After college he joined the PGA of America to become a golf professional. Randy married his wife, Barb, in 1984 and they have three daughters, Mandy, Tracy and Katie. Randy worked as the Golf Professional at Briarwood Country Club near Chicago for 26 years, teaching countless junior golfers. Having winters off, he coached youth and high school soccer where he helped even a greater number of kids. Throughout his golf pro and coaching life, he wrote hundreds of silly poems and told many made up stories for all occasions. As his own children became adults they and Barb urged him to write some of those stories down. Now he has.
A Closer Look
Author Case Studies
The authors below have graciously given us permission to share their successes with the following detailed case studies...
| | |
| --- | --- |
| Traditional_Publication.pdf | Most_Prolific.pdf |
| Fame_and_Publicity.pdf | 100_Grand_in_180_Days.pdf |
| | |