Success Stories
Author Testimonials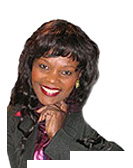 "I am overwhelmed with how helpful you are with this information. Keep the Marketing COACH coming." - Dr. Faye (Quakertown, PA), author of The Desperate Daughters of Destiny

In Author's Words
Author Testimonials
---
Introducing Nelly Cooper, author of The Alpha Equestrian Challenge
Friday, April 18, 2014, 5:00:41 PM | Outskirts Press

"This was my first publishing experience. I'm extremely grateful to everyone at Outskirts Press for making it a positive one. My contacts (Jerry, Colleen and Jackie) were helpful, knowledgeable, and quick to respond with answers to my many questions. I have already recommended Outskirts Press to other people who are thinking about writing a book."
During her time managing one of the largest equestrian facilities in Michigan, bomb-proofing expert Nelly Cooper spent thirteen years helping scared and injured riders regain their confidence. Believing we can do better as an industry to prevent accidents, she wrote this book out of love and respect for all the horses and horse people she's met throughout her life. Nelly and her sweetheart Gerald, along with their cats, dogs and horses, live in Grand Rapids, MI.
---
Introducing Darshel Alexander, author of Thy Will Be Done
Thursday, April 17, 2014, 5:00:17 PM | Outskirts Press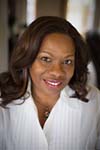 "Tina and Brie were great and pretty much held my hand all the way. Being a first time author of Thy Will Be Done was a scary task to undertake but Outskirts Press made it easy. Can't wait to start my second book with Outskirts Press."
Darshel Alexander is an author who answered the call of being a writer. This is a first in a trilogy of Claudia Waller, the lead character in Thy Will Be Done. Darshel Alexander is a married mother of five and lives with her husband in Virginia Beach, VA.
---
Introducing Rhonda Nichols, author of Treasure in the North Tower
Wednesday, April 16, 2014, 5:00:32 PM | Outskirts Press
"As it was my first time trying to publish a book, I was pretty much ignorant of how to go about it. Outskirts Press made it easy and affordable with the many options available, and the guidance they gave me along the way. Thanks again Outskirts Press for a job well done."
Rhonda Nichols is a late bloomer in the field of novelists. Raising six children, singing Gospel music, and working as an LPN kept her far too busy. With the children now grown, she has embarked on this new path of ministry. Writing to share the truths of the Bible through thrilling, suspense stories. Be sure to watch for ensuing titles as her new career unfolds.
A Closer Look
Author Case Studies
The authors below have graciously given us permission to share their successes with the following detailed case studies...
| | |
| --- | --- |
| Most_Prolific.pdf | 100_Grand_in_180_Days.pdf |
| Fame_and_Publicity.pdf | Traditional_Publication.pdf |
| | |