Success Stories
Author Testimonials

"Thank you for making my dream a reality. Your resources and Author Representatives are top notch and professional in every sense of the word." - Jermaine Rivers (Germany), author of The Nemesis Chronicles

In Author's Words
Author Testimonials
---
Introducing D. (the 4th Letter), author of A Pepsi, A Pack of Smokes & Some Really Good Porn
Tuesday, September 02, 2014, 5:00:25 PM | Outskirts Press

"Thank you all so much – what you have done is patiently and painstakingly assisting me in achieving one of my true lifelong dreams and that is so invaluable to me. The staff at Outskirts Press is the best there is & I hope we continue to work together establishing a great relationship as author and publisher on my journey to becoming a seriously great and successful writer. Again and from the bottom of my heart – thank you all so very much. "
Born in the West Oak Lane section of Philadelphia, Pennsylvania & eventually raised in North Philadelphia, D. began writing poetry and short stories at a very early age. Eternally possessed with a creative mind not only filled with imagination but also many questions, D. often sought answers to those questions while always conversing with any & everyone – providing the writings with flavor, color and verve. Currently residing near Raleigh, North Carolina since 2007, D. continues to engage in stimulating discussions with whomever while penning insightful poems and stories brought to life with a unique blend of quirkiness, heart, thought and humor.
---
Introducing K.L. Pitts, author of Pain Within
Monday, September 01, 2014, 5:00:32 PM | Outskirts Press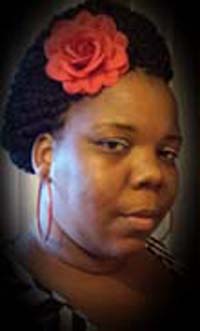 "I am truly blessed with the effort Outskirts Press brought forth. I was very nervous and my team was very patient with me. This is my new journey as an author and I truly thank God for directing me to Outskirts Press. I looked at other self-publishing companies and the pricing was ridiculous… However this ride was smooth sailing. I am currently working on my second book and I will be contacting Outskirts Press again. Thank you all. Brie, I truly applaud your efforts and your willingness to walk me through."
Katrina Pitts is a native of Saint Petersburg, Florida, and the mother of four children. Pain Within is her first novel, and she is currently working on her second.
---
Introducing Anderson V. Bernard, author of City on Fire
Friday, August 29, 2014, 5:00:26 PM | Outskirts Press
"A huge thank you to the folks at Outskirts press. I was a bit skeptical about self-publishing in the beginning, listening to all the horror stories about crappy products and rip offs. The team at Outskirts worked with me step by step throughout the process of production making my transition into publishing a smooth experience. At times I think most new authors expect all the work to be done by the publishing company, but as the author you are more responsible for your own written work. Make sure you edit thoroughly, get your formats correct before submission, and have a vision for your book. Doing this will make your process less stressful. My first novel is AWESOME, cover to cover. I'm totally satisfied. So either I'm extremely lucky in my first time publishing, or Outskirts Publishing is putting in work! Check'um out!"
Anderson V. Bernard is a language arts teacher, and novelist. He cultivated his writing at Community College of Philadelphia, winning the "Judith Stark" Writing Award in 2004. At Temple University in Philadelphia he was published in "Hyphen" magazine for fiction in 2008. He graduated with a Bachelor's degree and currently resides in Philadelphia, PA.
A Closer Look
Author Case Studies
The authors below have graciously given us permission to share their successes with the following detailed case studies...
| | |
| --- | --- |
| Most_Prolific.pdf | Fame_and_Publicity.pdf |
| 100_Grand_in_180_Days.pdf | Traditional_Publication.pdf |
| | |