Success Stories
Author Testimonials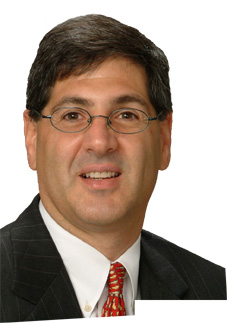 "Outskirts Press was the perfect publisher for my book on Business Reorganizations. As a practicing attorney, I knew choosing the right publisher was very important." - Myles Alderman (Hartford, CT), author of Chapter 11: Business Reorganizations

In Author's Words
Author Testimonials
---
Introducing Artis Tolbert, author of Death Before Dawn
Wednesday, July 23, 2014, 5:00:43 PM | Outskirts Press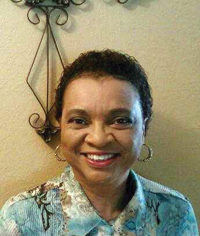 "It was an overwhelming experience for me and this team of a staff pulled me through every obstacle that seemed to hinder me at the time. Thanks be to God for you all!"
About Artis Tolbert: I was raised as a country girl, therefore I loved the outdoors; the feel of the sun beaming against my body and the breeze of a cool wind blowing my spirit across the fields. I consider myself a gracious lady, being thankful for the ability to encourage, inspire and motivate others to believe in how precious life really is. In 1973 I married a wonderful man just home from the U S army. We have two lovely children together with three grandchildren, four godchildren and a niece who preceded my husband in death whom we loved dearly. I spend most of my time now getting to know who God really is, where he is in my life and what he is to me.
---
Introducing Alva D. Henehan, Jr., author of And Not A Man Flinched
Tuesday, July 22, 2014, 5:00:04 PM | Outskirts Press

"Throughout the process, from the very beginning to the actual publishing of the book, I received outstanding support from all of the teams assigned to me. My representatives, Tanya and Lisa, often made me go to work, but I greatly appreciated that. I hope to have the same team leaders assigned to me on my next project. Thank you all."
Alva D Henehan, Jr. is a retired librarian currently living in Peru with his wife, Carmen. And Not a Man Flinched is his first book.
---
Introducing Gary Winterburn, author of Mythbuster!
Monday, July 21, 2014, 5:00:43 PM | Outskirts Press
"Dana was extremely helpful. Especially helping me through the copy editing stage. She is a big reason that I will choose to publish my next book with Outskirts. Thank you Dana. Cheers, Gary"
Gary Winterburn is an author who has chosen to write about what he knows and for what he has a passion. Gary has lived his life as a hardworking sales professional, sales manager, and business owner who has been recognized for outstanding achievement in all areas of his career. He has sold cars, homes, insurance, mobile homes, land, and even Christmas trees in his career. He has knowledge that will help every salesperson regardless of what you sell or your experience level. What's more is his honesty that every professional in the field of sales will experience setbacks, slumps and even failures. He knows because he has lived the life, and wants to share the truth about working through these obstacles and attaining the level of Sales Professional. He has a passion for the truth about what it takes to learn your craft and to bust through the myths of sales. Gary lives in South Carolina where he is an avid outdoorsman, a father, and still applies his craft as a sales professional. He continues to be inspired by hardworking sales pros.
A Closer Look
Author Case Studies
The authors below have graciously given us permission to share their successes with the following detailed case studies...
| | |
| --- | --- |
| Traditional_Publication.pdf | Most_Prolific.pdf |
| 100_Grand_in_180_Days.pdf | Fame_and_Publicity.pdf |
| | |