Success Stories
Author Testimonials

"I wanted a publisher who would honor my personal goals and not pressure me into modifying my message. I give Outskirts Press an A+ for personal attention to my wishes." - J. Ivey Davis (Santa Barbara, CA), author of The Struggle Among Ideas

In Author's Words
Author Testimonials
---
Introducing Brian Rini, author of Beer in the Bleachers
Wednesday, September 17, 2014, 5:00:12 PM | Outskirts Press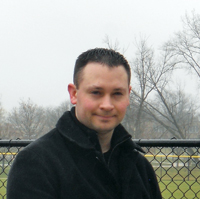 "The correction process only took two attempts which was very good for the size of the book. The timeliness of the book being published was very impressive."
Brian Rini is a devout sports fan with baseball being his game of choice. He offers a modern perspective regarding the tradition-rich sport of Baseball based upon his research as well as his observation of countless games. He lives in the suburbs of Chicago, Illinois.
---
Introducing Ruben C. Manliguez, author of Good News of All Time
Tuesday, September 16, 2014, 5:00:34 PM | Outskirts Press

"Outskirts Press is the best in pricing, promptness, preparation, printing, posting, professionalism and publishing in the industry! Contacted and compared dozens of publishers and Outskirts Press easily beats the competition!"
Ruben C. Manliguez is the author of the book, World's Destiny: In the Air or in the Lake and has over 46 years of Bible addiction and Christ fanaticism.
---
Introducing Harry Anderson, author of Pleasant Things in Ashes Lie
Monday, September 15, 2014, 5:00:39 PM | Outskirts Press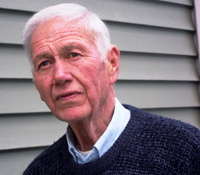 "I am 80 years old and have learned to be suspicious of the hype coming from businesses. But that same inner voice that compelled me to write Pleasant Things in Ashes Lie – a factual account of coping with the loss of my house to fire – whispered to me to sign on with Outskirts Press. A miracle got me through my disaster, and a miracle again got my book published."
A retired teacher of writing and literature, Harry Anderson lives happily in the village of Harmony, Rhode Island, where he leads book discussions and writes for Your Smithfield Magazine. The Rhode Island Press Association has twice awarded him First Place honors.
A Closer Look
Author Case Studies
The authors below have graciously given us permission to share their successes with the following detailed case studies...
| | |
| --- | --- |
| Most_Prolific.pdf | Traditional_Publication.pdf |
| Fame_and_Publicity.pdf | 100_Grand_in_180_Days.pdf |
| | |