Success Stories
Author Testimonials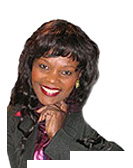 "I am overwhelmed with how helpful you are with this information. Keep the Marketing COACH coming." - Dr. Faye (Quakertown, PA), author of The Desperate Daughters of Destiny

In Author's Words
Author Testimonials
---
Introducing Anderson V. Bernard, author of City on Fire
Friday, August 29, 2014, 5:00:26 PM | Outskirts Press
"A huge thank you to the folks at Outskirts press. I was a bit skeptical about self-publishing in the beginning, listening to all the horror stories about crappy products and rip offs. The team at Outskirts worked with me step by step throughout the process of production making my transition into publishing a smooth experience. At times I think most new authors expect all the work to be done by the publishing company, but as the author you are more responsible for your own written work. Make sure you edit thoroughly, get your formats correct before submission, and have a vision for your book. Doing this will make your process less stressful. My first novel is AWESOME, cover to cover. I'm totally satisfied. So either I'm extremely lucky in my first time publishing, or Outskirts Publishing is putting in work! Check'um out!"
Anderson V. Bernard is a language arts teacher, and novelist. He cultivated his writing at Community College of Philadelphia, winning the "Judith Stark" Writing Award in 2004. At Temple University in Philadelphia he was published in "Hyphen" magazine for fiction in 2008. He graduated with a Bachelor's degree and currently resides in Philadelphia, PA.
---
Introducing John Hinterreiter, author of Hugs for Bugs
Thursday, August 28, 2014, 5:00:40 PM | Outskirts Press

"Outskirts press helped me turn just an idea into reality! Hugs For Bugs was the first book I wrote, illustrated, and self-published, and proved to be quite an undertaking. My Author Representative, Colleen, answered my questions with timely feedback which made the publication process feel smooth. It was obvious that her service oriented attitude and professionalism greatly assisted my overall work. I had concerns that the illustrations I created would be lacking, but upon receiving a free authors copy I found my illustrations to be sharp and the colors were as vibrant as intended. Outskirts Press, more like Outstanding Press."
Working full time as a police officer, the author, John Hinterreiter, often seeks outside opportunities to unleash his creativity. Hugs For Bugs is the first book he has written and illustrated and showcases his capricious storytelling style. John's wife Keri and their two pets–Soba and Sadie, are living the dream in colorful Colorado. You can find John at Outskirtspress.com/hugsforbugsbook.
---
Introducing Sherwin Presley Brown, author of Jamerican
Wednesday, August 27, 2014, 5:00:54 PM | Outskirts Press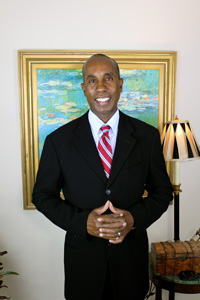 "They came yesterday: my ten free copies of Jamerican: The Gift of Poverty. Perfectly beautiful, very happy with the result! Thanks for contributing to my goals, dreams and visions or as we all know it 'LIFE'."
Born on the island of Jamaica in dirt-poor poverty, Sherwin Presley Brown was blessed with the personality, great work ethic, and positive attitude that rocketed him to unimaginable heights of success. Through the support and guidance of hard-working parents and siblings, Sherwin is living proof that honest effort and great expectations are truly the path that will lead you anywhere you want to go. The second of nine children born to Thomas and Joyce Brown, Sherwin realized his boyhood dream of coming to the United States in 1982. He graduated from the prestigious University of St. Thomas in St. Paul, Minnesota, in 1986 with a BA in accounting; not bad for a kid who grew up in the jungle and didn't own a pair of shoes until he was fourteen years old. Mr. Brown became a US citizen in 1988, and went on to distinguish himself as a successful investment advisor. In 2000, after working for only three years with one of the largest insurance and brokerage firms in America, he became the top producer among its 3,000 nationwide representatives. Impressive by any standards, but especially when viewed through the lens of his provincial Caribbean background where even the poor people in his home village of Greencastle, Jamaica, looked upon his family as poverty stricken. Sherwin's story is the stuff of dreams and is an inspiring rags-to-riches tale all unto itself. Despite his successes in corporate America, Sherwin was not satisfied with a stable, well-paying job and opted to flex his entrepreneurial muscles by developing his own investment models and methods. After three years, he realized his business philosophy differed too significantly from that of his partners, which subsequently led him to found, as sole owner, the aptly named financial services firm Jamerica Financial, Inc. Sherwin currently coaches, writes, and speaks to people about how to improve and safeguard all aspects of their financial portfolios. Jamerican: The Gift of Poverty is the third book by Sherwin. His first book, Safer 401(k) Investing: How to Protect All Your Investments from Wall Street Greed and the Government, was published in 2012. He also co-wrote two children's book with his 6 year old son Thomas: The Next Door Neighbor Cats with the Funny Names and Why Do We Eat Animals?, which were also just published in 2014 and is available in print and as an eBook. His other book, The Lies of the DOW, will be published in late 2014. For more about Sherwin and his books, please visit http://www.sherwinpbrown.com.
A Closer Look
Author Case Studies
The authors below have graciously given us permission to share their successes with the following detailed case studies...
| | |
| --- | --- |
| 100_Grand_in_180_Days.pdf | Traditional_Publication.pdf |
| Most_Prolific.pdf | Fame_and_Publicity.pdf |
| | |