Success Stories
Author Testimonials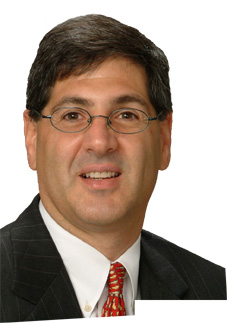 "Outskirts Press was the perfect publisher for my book on Business Reorganizations. As a practicing attorney, I knew choosing the right publisher was very important." - Myles Alderman (Hartford, CT), author of Chapter 11: Business Reorganizations

In Author's Words
Author Testimonials
---
Introducing John F. Brinster, author of The Afterlife of a Restless Soul
Saturday, December 07, 2013, 5:00:08 PM | Outskirts Press

"Help and response was lots better than several of the other self-publishing organizations–congrats to Terri, Jackie, Heather and Bridget and all the rest!"
John F. Brinster is a phi beta kappa, magna cum laude graduate of Princeton University in physics. A founder of several high tech companies, Brinster was member of a Palmer Physical Laboratory research team at Princeton University during wartime that helped create the atomic bomb and other new weaponry. He was assigned responsibility for missile instrumentation including the preparation and firing of five captured German V- 2 missiles for initial upper atmosphere exploration at White Sands Proving Ground in New Mexico, working closely with Werhner von Braun, the father of space exploration. At Princeton, he studied with many twentieth century Nobel physicists such as Einstein, Wheeler, Feynman, and Pauli. He was a neighbor of the Institute for Advanced Study for many years, having frequent contact with Einstein and Oppenheimer. In 2006 he made a study of the unique Einstein ideology published as an op/ed by the Philadelphia Inquirer as ALBERT EINSTEIN'S COSMIC REVERENCE in conjunction with the Einstein annus mirabilis anniversary.
---
Introducing Philip Michaels, author of Love Me Two Times
Friday, December 06, 2013, 5:00:58 PM | Outskirts Press
"I'm most happy to provide you with a most heartfelt testimonial. The experience I've had with Outskirts Press has been fantastic compared to the nightmare I had with a 'large self-publishing company' on my previous novel."
Philip Michaels writes from personal experience about San Francisco, Berkeley, and Harvard during the dynamic and turbulent late 1960s. Before taking an early retirement to focus on writing, he was an executive for a major financial services firm in San Francisco, where he still resides with his wife.
---
Introducing Walter F. Todd, author of My Pack
Thursday, December 05, 2013, 5:00:00 PM | Outskirts Press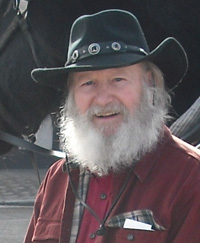 "Self-Publishing with Outskirts Press was a great way for me to get my book published. I didn't have to send it to traditional publishers and wait for the rejection letters to arrive. Once I completed the writing part of my book, all I had to do was enter into a contract with this wonderful company and then work on finishing my four other books. Outskirts did most of the upfront work for me. I am now published and have my next completed manuscript with them and it will soon be published."
Walter F. Todd enjoys writing short stories about a wide variety of topics, including family history and adventure. He loves dogs and has lived with them all of his life. He currently lives in University Place, Washington. Loki Monroe is an actor, artist, poet, dog lover, and author. She owns two Shih Tzu and is a graduate of both Marymount College and Loyola Marymount University. She currently resides in Huntington Beach, California.
A Closer Look
Author Case Studies
The authors below have graciously given us permission to share their successes with the following detailed case studies...
| | |
| --- | --- |
| 100_Grand_in_180_Days.pdf | Traditional_Publication.pdf |
| Most_Prolific.pdf | Fame_and_Publicity.pdf |
| | |