Success Stories
Author Testimonials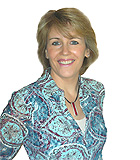 "I was thrilled with the end result." - Kari Caulfield (Westbury, NY), author of Pretty Blue

In Author's Words
Author Testimonials
---
Introducing Charles Glover, Jr., author of Understanding the Godhead Mystery
Wednesday, July 30, 2014, 5:00:40 PM | Outskirts Press

"I thought Lisa and my Outskirts Press team were all outstanding. Overall, Outskirts Press gets a A+ in my book. The video production, the book cover, the tetragrammaton images, the ebook completions for Amazon, Apple, and Barnes and Noble were also outstanding. Thank you Outskirts Press. You helped to make my very first book a complete success which I am very proud of and I look forward to doing more business with you all in continuing my book series, Understanding the GODHEAD Mystery. "Job Well Done!" I'll see you again in the not too far future."
Charles Glover Jr. was born in Aliquippa, Pennsylvania (USA) in 1957. A man after the heart of the Almighty Holy King, Creator, and Saviour. A man of great faith, character, dedication and honor. a former U.S. Navy Presidential Ceremonial Honor Guard and Pentagon Tour Guide, Washington D.C. Participated in Two U.S. Presidential Inaugurations. A Two-Time Licensed Minister. Attended Washington Bible College in Lanham, Maryland. A forever humble, peace loving man that gets along with everyone no matter the sex, race, nationality, or religion. A man that truly cares about the souls of all mankind from all nations and religions. "I say and pray this by faith, great humbleness, and humility. That the powerful, anointed message within the pages of my book would not only be read and heard throughout all the nations and all the religions of the earth but would also be heard all throughout the entire universe to the glory of the Almighty Holy Godhead." (For With God, All Things Are Truly Possible!) – Charles Glover, Jr.
---
Introducing Jake Pixley, author of The Testimony of a Dead Man
Tuesday, July 29, 2014, 5:00:04 PM | Outskirts Press
"This experience of publishing with Outskirts Press has been above what I expected. I really was in control of my book! Furthermore, what I appreciated most was that there were no gimmicks to deal with. Everything was straight forward. I will be using Outskirts Press again for other books I am currently working on."
As a young boy, Jake Pixley lived on a small farm and worked like a grown man. To get out of work on Sundays, I would ride my bike two miles to church, and the two miles back home. Spiritually it was the best thing to happen to me. I have never been without a connection to the Father. I have grown to be more spiritual than religious, but I still like to go sit in the church where it all started.
---
Introducing Mahamad Ali Elfakir, author of The Ancient Secret of the Leprechauns
Monday, July 28, 2014, 5:00:10 PM | Outskirts Press

"Jennifer is the BEST Author Rep!"
Mahamad Ali Elfakir was born in Detroit, Michigan, in January of 1975. He is an entrepreneur who is blessed with a wonderful wife and amazing children. Mahamad's books include Blueberry Bubble Gum and Stinky Fumes. The Ancient Secret of the Leprechauns has been a childhood vision that's finally coming to life.
A Closer Look
Author Case Studies
The authors below have graciously given us permission to share their successes with the following detailed case studies...
| | |
| --- | --- |
| Traditional_Publication.pdf | Most_Prolific.pdf |
| Fame_and_Publicity.pdf | 100_Grand_in_180_Days.pdf |
| | |