| | |
| --- | --- |
| Home » Amazon Kindle edition | Monday, May 20 |
Amazon Kindle edition
Price: $199
Option Details:

Make your book available on Amazon's Kindle e-book reading device. More formats on Amazon means more exposure on Amazon, and the Kindle is heavily promoted by Amazon.

Authors published with Outskirts Press can save 25% on this option by ordering from within your Publishing Center. Login now and save.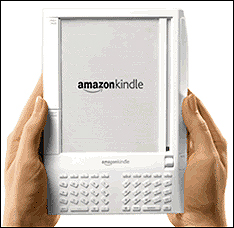 In order to demonstrate the benefits of the Amazon Kindle Submission service, you must first know what the Amazon Kindle is.
The Amazon Kindle is a revolutionary wireless reading device that allows its owner to instantly download books and newspapers. Only books that have been submitted to the Amazon Kindle via the required process and in the required format are available for Kindle readers to purchase and enjoy. Kindle editions of books appear on Amazon and in Amazon search listings just like any other format (such as a hardback edition).
There are several benefits to having your book available on Amazon Kindle.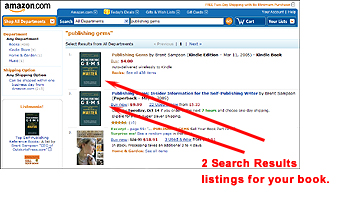 1. The Amazon Kindle edition will appear in the search results, along with any other formats of your book (such as your paperback and/or hardback editions). This results in an increase of exposure for your book's cover, which increases the chances of browsers clicking on your cover image, and coming that much closer to becoming a buyer.
2. Sales through the Amazon Kindle are not split with Outskirts Press. Just like with our hardcopy paperback and hardback books, we pay 100% author profits, and sales through the Kindle are ALL profit.

Of course, Amazon will still take their share, as they always do, but your profit will be directly deposited into your checking account by Amazon, without any involvement by (or portion for) Outskirts Press. In other words, your Kindle sales are YOUR Kindle sales.
3. Amazon customers and readers are growing every day. While the Kindle is a unique and revolutionary device designed to make reading more convenient, the majority of Amazon customers love actual BOOKS. A Kindle sale is an inexpensive way to offer your book to a potential reader; if they like it, they are more likely to purchase the paperback or hardback edition, too.
4. While all books are ideal for the Kindle, Kindle readers LOVE fiction. If you are a fiction author looking for a way to "level the marketing playing field" with non-fiction, the Kindle is the answer! There have been weeks and months in a row when the bestselling Outskirts Press books on Amazon have been Kindle editions of fiction books!

Here's how the process works:

Order the Amazon Kindle edition now by adding it to your shopping cart.

Our Marketing Department will contact you via email to obtain the information necessary to submit your book to Amazon.

That's it! We'll take care of the rest. Typically within 4 weeks, your Kindle edition will be online through Amazon.

How does pricing and commission work?

If you price your Kindle edition between $2.99 and $9.99 and choose 70% royalty, Amazon pays you 70% of your Kindle sales, and keeps the remainder. Setting any prices outside of that range, Amazon pays you 35% of your Kindle sales, and they keep that remainder. Royalties are not split in any way with Outskirts Press.
NOTE: Your Amazon.com login credentials (if you have an account) and information for tax reporting of royalties is required.
Author testimonials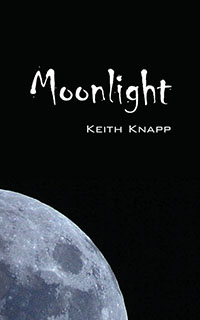 "I chose the low price to get some readers willing to try out a new author. It's not easy for someone to read a book by someone they've never heard of before – lots of people probably like to stick with the writers they love. But for a buck, some people will take a chance.

When it gets right down to it, it's all about word of mouth, which I'm very thankful for. I don't like marketing much, or promoting, or plugging my stuff…it takes away time I could be writing. But you have to do it from time to time in order to start to get the word out there to spread."
- Keith Knapp, author of Moonlight, a top 10 Outskirts Press bestseller on Amazon in its Kindle edition.
"Thank you so much for making this painless and so easy! I love Outskirts and always tell everyone what a wonderful experience working with Outskirts Press is. Thank you!!

- Vivian Marie Aubin du Paris, author of The Quest of Dai.