| | |
| --- | --- |
| Home » One-Click Publishing For Coaches & Speakers | Wednesday, May 22 |
One-Click Publishing Packages
One-Click Publishing For Coaches & Speakers
Price: $4479
Option Details:

One click and you're done. This is the magic of the One-Click Publishing Package from Outskirts Press. We have taken our decade of industry experience and built the ideal publishing package for speakers, coaches, and other platform professionals. 100% royalties and 0% confusion. You get everything you need and we take care of it all! It couldn't be easier, faster, or more convenient. An incredible value! Scroll down to Product Details for a closer look at everything you receive.
Being a published author can drastically help your career as a speaker, coach, and/or counselor. A book can build upon your platform, further establish your expertise, and provide an additional revenue stream. Selling your book from Amazon and Barnes & Noble also opens up a world of new marketing opportunities and potential new clients who are searching for answers, information, and knowledge on your topic right now over the Internet. But selling a book is just the beginning; a book can sell you and your business.
Click to view the 2 minute video...
One-click publishing with Outskirts Press is the ultimate in convenience, service, and quality. With one click of the mouse, everything is handled for you and the fee is fully refundable if we do not accept your manuscript.
Here is everything that is included:

Top-tier customer service with a dedicated team of professionals is included
Title Production
Supervisor

Quality service with a smile includes up to seven hours of one-on-one time via email and/or phone if necessary throughout the publishing process, although most One-Click Packages complete with just an hour or two of communication because we make it so easy.
High-quality black & white interior paperback book publication is included
Copyediting
for 75,000 words
Copyright
Registration
Library of
Congress Number
Private Label
ISBN (or ours)

Private Label
Imprint (or ours)
Digital, electronic, and mobile editions are included
Espresso Book
Machine Edition
Publication publicity is included
Publication
Press Release

Custom Topic
Press Release

Electronic
Clipping Service

Submission to 10
Book Reviewers
Marketing and promotion is included
60 Second Book
Video Trailer

Barnes & Noble
See Inside

Amazon Listing
Enhancement
Amazon Cover
Enhancement
Personal
Marketing Assistance
Marketing COACH
Tips via email

10 Author's
Copies
Ultimate wholesale distribution-on-demand* is included

Paperback specifications:
The type and format of the publication you receive with this package is a high-quality 6" x 9" perfect bound trade paperback.
Interior specifications:
Your paper will be off-set, opaque, acid-free and meet all library archival standards. It is creme-white (off-white) in color and features 30% recycled post-consumer materials in accordance with our conservation initiatives. Books must be less than 1,000 pages in length.
Zero-Inventory Print-on-Demand and Exclusive Distribution-on-Demand

The power of on-demand printing and distribution-on-demand can make your book available for unlimited wholesale availability via the most sales channels in the industry (including the potential for more channels not listed above, like Target.com, e-bay, and many others, depending upon the marketability of the book you publish).
Outskirts Press will print and fulfill an unlimited amount of orders originating from any wholesale channel, without any out-of-pocket printing costs for you, ever. You pay only for copies you order yourself in quantities as low as 5 at a time at your below-wholesale price (as low as $5/each, depending upon your page count). In fact, you don't have to order any books if you do not want to; your book will still be available via distribution-on-demand.

*Your book's trade discount ultimately determines actual distribution and availability. This package includes a trade discount of 25% which provides extensive online distribution and availability at major online retailers like Amazon and Barnes & Noble at the maximum profit margin for the author. Our experience has shown this is the most advantageous plan for this category of book publication. A 25% trade discount is not enough to pursue off-line brick and mortar bookstore sales, a tactic which also requires retail returnability.
To pursue custom publishing with more flexibility regarding format, paper type, pricing, trade discounting, and options, you may prefer one of our a la carte
Custom Book Publishing Packages
. Wholesalers and retailers are not obligated to carry/stock/order all books, timeframes for ordering or delivery is entirely at their discretion, and some will not list your book without a 55% discount and the optional Retail Returns Program.Your book's content and subject matter also play a significant role in some retailers' (like Target's or Walmart's) opinion of it. We have no control over a retailer's decision to carry/list/stock your book or the delivery timeframes they quote to customers.
There is an annual $25 digital distribution fee per format billed every January after your book is published. This keeps your book available throughout the distribution network, keeps your Publishing Center account active, and allows you to order copies of your book yourself at any time for your below-wholesale author price, in quantities as low as 5 at a time (or up to 1000s; it's entirely up to you).
Author testimonial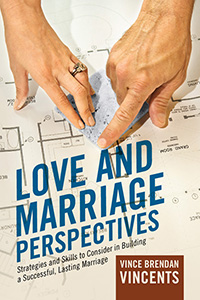 "I was attracted to One-Click publishing because of its inclusiveness. First, writing a book and having the benefit of editorial services is an awesome combination. I am aware that editorial services can be purchased separately but how many people may care about that in the name of saving money? A book without good editing is like food without seasoning.

Marketing is another factor that influenced my decision. You can write a good book and without proper marketing skills and techniques, your book will be collecting dust on the shelves, so to speak. As the saying goes, you get what you pay for."

- Vince Brendan Vincents